Galaxy Science Fiction, February 1951: A Retro-Review
Galaxy Science Fiction, February 1951: A Retro-Review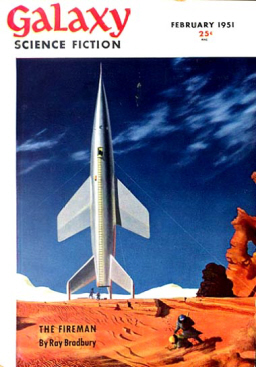 The February, 1951 issue of Galaxy Science Fiction is groundbreaking. The first story is a novella by Ray Bradbury titled "The Fireman."
My heart skipped a beat when I saw this, and I quickly discovered that Bradbury later expanded this tale into the classic novel Fahrenheit 451.
In "The Fireman," Mr. Montag works as a fireman – not one who douses flames, but one who starts them in order to destroy books. Books, after all, are upsetting and challenge the brain-numbing entertainment of the day. People who are well-read might unbalance a society of non-thinkers.
I read Fahrenheit 451 in school, and I didn't understand all of the warnings Bradbury issues throughout the novel. When I read "The Fireman," there were parts that really concerned me as I considered our own society. Replace references to "television" with "Internet" or "Facebook," and suddenly Bradbury's dystopia doesn't seem so distant anymore. This is a story I wish everyone would read – and think about while reading it. It really is quite chilling.
"…And it comes out here" by Lester del Rey – A man travels back in time to prepare his younger self for an expedition. The mission is to retrieve a device from the future and claim it as his own invention.
I love the second-person narrative of this tale, and I equally enjoyed the way that everything circuitously ties together. It was interesting how del Rey used the protagonist both as a character and as a narrator, and because time travel was involved, these were essentially two different people.
Oh, and in case you're wondering — yes, this is the same man who started Del Rey Books.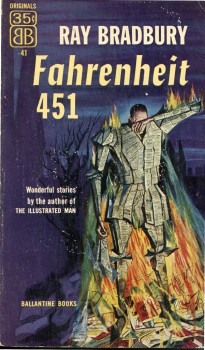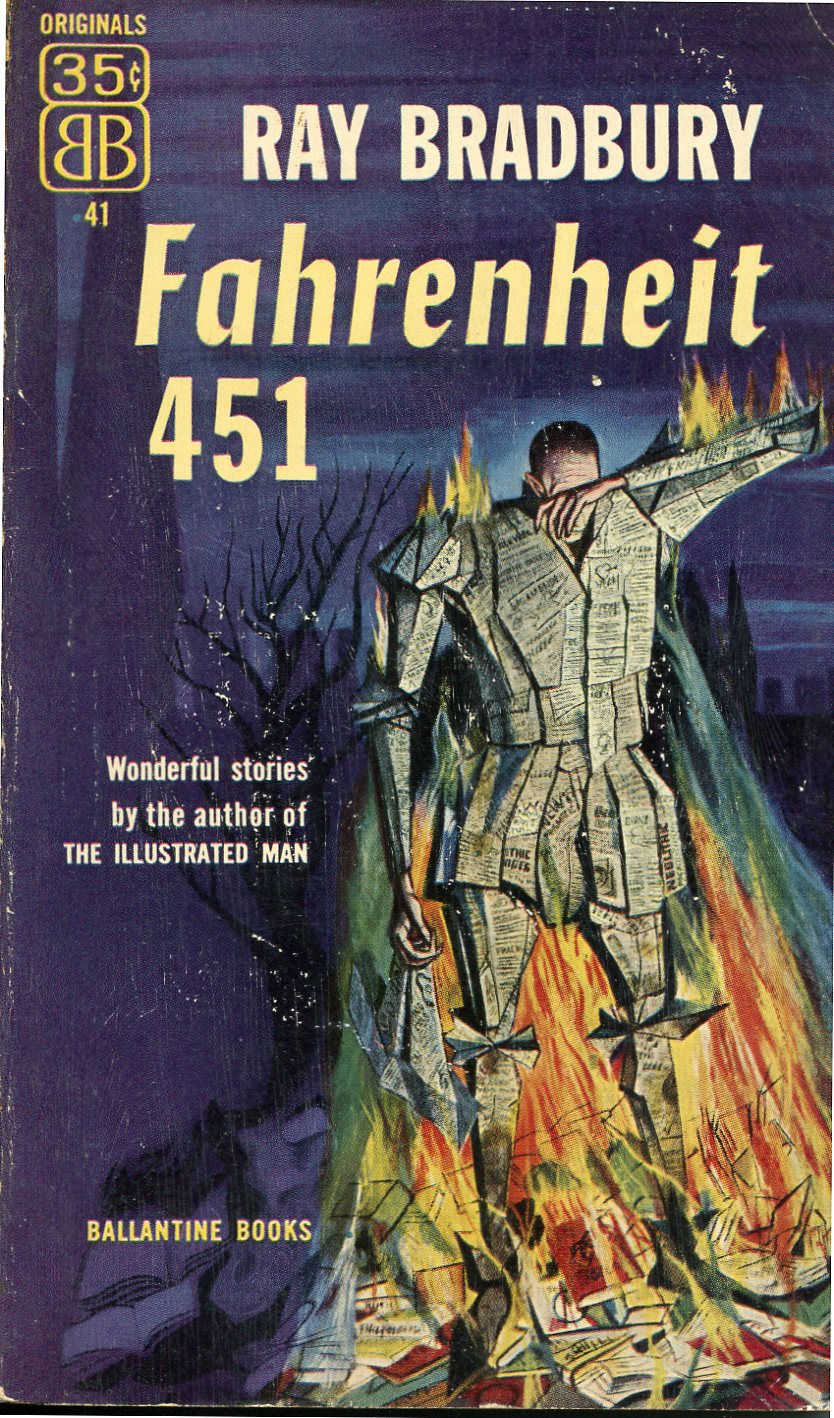 "The Protector" by Betsy Curtis – Joe found the best boxer in the galaxy after visiting the planet of Gorlin. The people there don't feel physical pain and will work for little compensation. If only their telepathic sensitivities didn't leave them so vulnerable.
This was mildly interesting. I had a hard time identifying with any of the characters from Gorlin; maybe that's by design, but I couldn't feel much for them.
"Second Childhood" by Clifford D. Simak – One of the longest-living humans has tired of immortality. Because he is incapable of suicide, Andrew Young attempts to wipe his memories in an odd experiment – one that may help other immortals if they also grow weary of life.
Simak's tale is amusing and at times almost comical. The protagonist's experiment seems improbable, but it is original.
"Two Weeks in August" by Frank M. Robinson – Before everyone goes on summer vacation, they try to play a joke on the office braggart about the wonders of vacationing on Mars.
This felt more like an anecdote than a short story. I wasn't impressed.
"Tyrann" Part 2 by Isaac Asimov – Part 1 of this serialized novel is in Galaxy's January 1951 issue. In book form, the novel was published under the title The Stars, Like Dust.
In Part 2, Biron, Gillbret, and Artemisia flee from Rhodia aboard a stolen Tyranni cruiser. The confined quarters lead to quarreling between Biron and Artemisia, but the quarreling soon gives way to romance: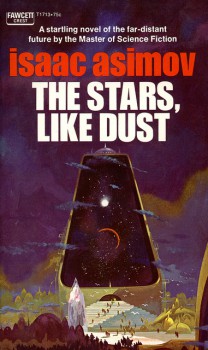 "So he said nothing at all and kissed her again, slowly and thoroughly."
When's the last time you saw thoroughly used to describe kissing? Well played, Mr. Asimov.
Gillbret suggests plotting a course for Lingane, a planet that had made a treaty with the Tryanni because it had been strong enough to resist its military. While in orbit, they meet with the Autarch (leader) of Lingane who turns out to be the man Biron knows as Jonti.
Jonti helped Biron escape from Earth after he survived an assassination attempt with a radiation bomb. As it turns out, however, Jonti himself placed the bomb in order to spring Biron into action after Biron's father was murdered.
In time, Jonti knows the Tyranni will crush Lingane, but he hopes to join forces with a rebellious world hidden within a nebula. And with nobility like Biron and Artimisia behind him, the Autarch could have political support as well, if Biron will join forces with him.
I really like this novel so far. I've seen a few other possible tie-ins to Star Wars, so I'd be surprised if The Stars, Like Dust wasn't on a shelf in the fabulous library at Skywalker Ranch. In fact, throw in some light sabers and a couple of droids, and it's not too far of a stretch.
If only Asimov had a Darth Vader equivalent… well, perhaps one's coming in part 3.
---
Matthew Wuertz's last retro review for us was the January 1951 issue of Galaxy Science Fiction.