Torment: Tides of Numenera Breaks Kickstarter Records
Torment: Tides of Numenera Breaks Kickstarter Records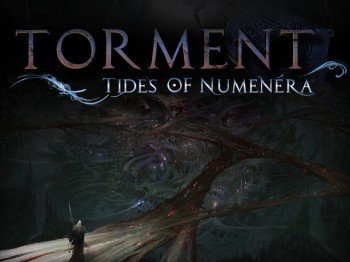 Torment: Tides of Numenera, inXile Entertainment's isometric role-playing title, became the most funded game in Kickstarter history on Friday, raising nearly $4.2 million.
InXile was founded by Brian Fargo in 2002, after his departure from Interplay. It released an updated version of Interplay's early computer RPG favorite The Bard's Tale in 2004, and the popular Line Rider in 2008. It made history in April 2012, building on another original Interplay property, the much-loved post-apocalyptic RPG Wasteland (1988), assembling most of the original team and launching a Kickstarter campaign to fund Wasteland 2. The goal set was the highest in Kickstarter history at that time, $900,000, and it raised more than triple that.
On March 6, InXile kicked off their next campaign, Torment: Tides of Numenera, which draws on the setting of Monte Cook's earlier runaway success Numenera — and the beloved Interplay/Black Isle title Planescape: Torment, originally released in 1999. The Kickstarter campaign broke the record for fastest to reach $1 million (in just over seven hours) and ended with 74,405 backers and $4,188,927.
Torment: Tides of Numenera passed the previous record-holder, Obsidian Entertainment's Project Eternity, at $3.99 million. It recently added Chris Avellone, designer for Planescape: Torment, and The Name of the Wind author Patrick Rothfuss has also joined the team. The game is set for release in 2015; learn more at the website.