Roger Ebert, June 18, 1942 – April 4, 2013
Roger Ebert, June 18, 1942 – April 4, 2013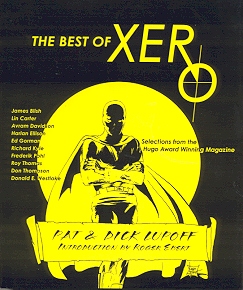 Here in Chicago, the airwaves and local newspapers are thick with commentary about the life of Roger Ebert, who died of cancer yesterday at the age of 70.
Roger Ebert was born in Urbana, Illinois in 1942 and began writing for the News-Gazette at age 15, covering high school sports. While at the University of Illinois, he became a reporter for The Daily Illini in Urbana, eventually becoming editor in his senior year. I lived in Urbana for four years while completing my Ph.D, from 1987-1991, and can attest to the mark he left on the city. Ebertfest, the annual film fest he started in Champaign-Urbana in 1998, continues to this day.
Roger Ebert won renown primarily as the nation's preeminent film critic, starting at the Chicago Sun-Times in 1967. His columns were syndicated in more than 200 newspapers, and he published more than 20 books and dozens of collections of reviews. His TV show Sneak Previews, co-hosted with Gene Siskel, was nationally distributed beginning in 1978. He became the first film critic to win the Pulitzer Prize for Criticism in 1975.
But Ebert left his mark on the genre as well, starting with early fanzines. A life-long science fiction fan, he wrote for some of the most famous SF fanzines of the 60s and 70s, including Pat and Dick Lupoff's Xero. He provided the introduction to The Best of Xero, the 2005 Tachyon collection gathering many of its best articles (including some of his).
Ebert was diagnosed with thyroid cancer in 2002, and underwent multiple surgeries. On July 1, 2006, his carotid artery burst and he narrowly escaped death. He lost the ability to speak, and to eat or drink, taking all nutrition through a feeding tube. But he continued to write. He died on April 4th at the age of 70; the last sentence on his final blog entry, two days before he died, read "So on this day of reflection I say again, thank you for going on this journey with me. I'll see you at the movies."
Perhaps the best way to remember him is to sample his legendary wit. Several blogs have collected some of his finest critiques, including BuzzFeed's Roger Ebert's 20 Most Epic Movie Pans, and Inquisitr's Our 20 Favorite Ebert Quotes. He will be missed.