The Paris Fashion Week of Games, Spring Edition
The Paris Fashion Week of Games, Spring Edition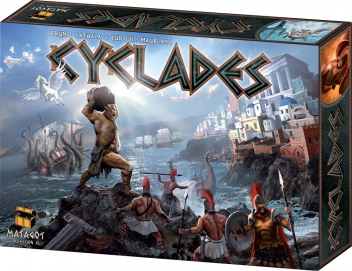 You know what happens tomorrow? Think hard.
That's right! The Spring Auction at Games Plus here in Chicago — only the best auction in the entire country for dedicated game collectors of all stripes. I reported on the Fall Auction here, and confessed to a painful bout of auction fever at last year's Spring Auction here.
I used to attend these as part of a constant quest for rare science fiction and fantasy collectibles — things like Judge's Guilds epic Wilderlands of High Fantasy, Task Force Games' colorful Swordquest, SSI's wonderous Swords & Sorcery, and of course the most eagerly sought artifiact in Western Civilization, an intact copy of Barbarian Prince.
These days, my interests have changed. It's not that I'm not constantly on the lookout for Barbarian Prince — who isn't? — but I gradually realized that an obsession with older games was blinding me to the golden age of adventure gaming we're living Right Now.
So my trip to Mount Prospect, Illinois tomorrow to take part in the auction will be with an open mind. And a lengthy list of recently-published games I'm seeking — including Cyclades by Asmodee, Mansions of Madness by Fantasy Flight, the second edition of Descent: Journeys in The Dark, Alien Frontiers from Clever Mojo Games, Mice and Mystics by Plaid Hat, Cosmic Patrol by Catalyst, and many others.
Wish me luck. I'll report back here with all my treasures next week.