Tangent Online on "Life on the Sun": "This One Captured a Piece of my Soul. Brilliant."
Tangent Online on "Life on the Sun": "This One Captured a Piece of my Soul. Brilliant."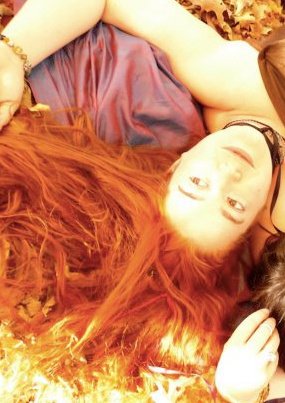 Louis West at Tangent Online reviews C.S.E. Cooney's original fantasy novelette, published here on Sunday, February 10th:
C.S.E. Cooney's "Life on the Sun" is bold and powerful… While the previous story in this series, "Godmother Lizard," entranced me, this one captured a piece of my soul. Brilliant.

Kantu, warrior of the Bird People, seeks to rid her desert city, Rok Moris, of the occupiers from the Empire of the Open Palm. When Fa Izikban Azur and his Army of Childless Men march upon Rok Moris, Kantu and her people rise up. But the Fa did not come to liberate, but to reclaim those who belonged to him — Kantu, his daughter, and the Rokka Mama, mother to the Bird People and the Fa's favorite wife, even after she had killed him…

I don't know how Cooney weaves so many rich story arcs into a single novelette tapestry. But, on a scale of 1 to 10, I rank this one as a twelve.
"Life on the Sun" is the sequel to C.S.E.'s "Godmother Lizard," which Tangent Online called "a delightful fantasy tale about an orphan girl… The dialog has a pleasantly oblique edge to it which entranced me from the beginning." We published "Godmother Lizard" right here on November 11th.
Read Louis West's review at Tangent Online, and read "Life on the Sun" completely free here.
The complete catalog of Black Gate Online Fiction, including stories by Vaughn Heppner, E.E. Knight, Jason E. Thummel, Gregory Bierly, Mark Rigney, Judith Berman, Howard Andrew Jones, Dave Gross, Harry Connolly, and others, is here.