Weird Tales Meets Planet Stories in Space Eldritch
Weird Tales Meets Planet Stories in Space Eldritch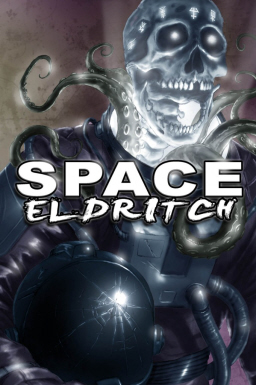 I stumbled on this little beauty today while browsing the latest Kindle releases on Amazon.
The cover art by Carter Reid is spectacular, and the contents — seven original novelettes and novellas of Lovecraftian pulp space opera — look pretty darn promising too. Contributors include Huge and Nebula nominee Brad R. Torgersen, Schlock Mercenary-creator Howard Tayler, and Michael R. Collings (The Slab, The House Beyond the Hill). Here's the complete TOC:
Foreword, by Larry Correia
"Arise Thou Niarlat From Thy Rest," by D.J. Butler
"Space Opera," by Michael R. Collings
"The Menace Under Mars," by Nathan Shumate
"Gods in Darkness," by David J. West
"The Shadows of Titan," by Carter Reid and Brad R. Torgersen
"The Fury in the Void," by Robert J. Defendi
"Flight of the Runewright," by Howard Tayler
The whole package looks professional — although the lack of an editor credit admittedly diminishes the effect somewhat. Still, I'm willing to give this one a chance.
You can sample the first thousand words of each tale at Cold Fusion Media.
Space Eldrich was published on December 14, 2012 by Cold Fusion Media. It is 248 pages in trade paperback for $13,99; and is also available as an ebook for just $5.99 from Amazon, Barnes & Noble, and Smashwords.