The Top 50 Black Gate Posts in December
The Top 50 Black Gate Posts in December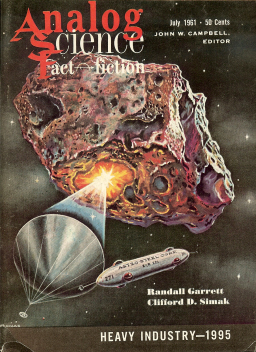 December was the most active month the BG blog has ever seen, breaking every traffic record in our history. It's good to have you folks hanging out with us, instead of risking your neck skiing or snowboarding or something. Exercise kills, and it especially has it in for long-time readers with weak vision and poor motor skills.
If you're just joining us, you missed some great stuff last month. Theo took on the entire SF & fantasy establishment, Rich Horton proved there's still life in old SF magazines, and tantalizing glimpses of the upcoming Star Trek Into Darkness triggered some animated speculation on just who that sinister guy blowin' up Federation stuff is. I compiled a Black Gate Christmas Gift List, Ryan Harvey continued his enormously popular series on Edgar Rice Burrough's Mars books, and Howard Andrew Jones offered up a generous preview of his new novel The Bones of the Old Ones.
That's just a sample — here's the complete list of the Top 50 articles from last month.
The Top 5o Black Gate blog posts in November are here.