Tangent Online on "The Trade": "Marvelous Tale. Can't Wait for the Next Part"
Tangent Online on "The Trade": "Marvelous Tale. Can't Wait for the Next Part"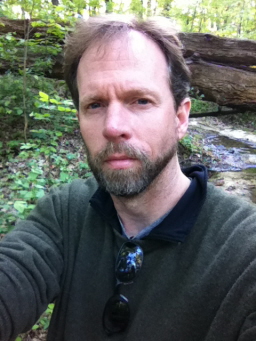 Louis West at Tangent Online reviews the latest original fiction from Black Gate, published here on Sunday, December 9:
Mark Rigney's "The Trade" immediately drew me into this world with powerful depictions of Gemen and his two companions… Together they are unstoppable. Individually? That is part of their mystery. Hints of background story leak through for each, not enough to explain but enough to tantalize, to [make you] want to read on and know more.

The pace is fast. They arrive in Andolin late in the spring, quickly dispatch several bandit attacks, then are in the far north of Andolin at Tynnefast Reach where Gemen finds a magic mirror. Since the locals refuse to trade for it, he takes it, wakening the wrath of a guardian stone golem. But stone is slow. More than enough time for Gemen's trio to make it to Corvaen, swap the mirror for knowledge about the Cryptlord's grave and leave before the stone golem arrives to fetch back the mirror.

However, things don't go as planned in the crypt, revealing much more about how fragile the bonds between the three may be.

Marvelous tale. Can't wait for the next part.
"The Trade" is the first installment in an exciting new heroic fantasy series. "The Find," which explores Gemen's past and reveals more of his mysterious quest, will be published here next year, followed quickly by the third installment.
You can read the entire review at Tangent Online, and the complete 7,000-word short story free here.
The complete catalog of Black Gate Online Fiction, including stories by C.S.E. Cooney, Donald S. Crankshaw, Aaron Bradford Starr, Sean McLachlan, Harry Connolly, and Jason E. Thummel, is here.