Goth Chick News: Going for a Ride with Ichabod Crane
Goth Chick News: Going for a Ride with Ichabod Crane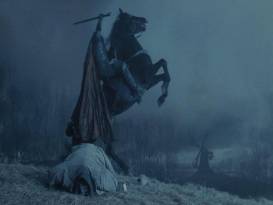 Until recently, we here at Goth Chick News have taken a long hiatus from commercial television. Although we readily agree there is nothing quite as frightening as reality TV, shows aimed at our particular genre were largely absent; that is until the viewing public fell in love with the likes of Walking Dead and American Horror Story, to name a few.
Lately, this tiny spark of cautious optimism has started looking like it just may catch. I mean, you can only watch so many reruns of Alfred Hitchcock Presents and Twilight Zone before you give up hoping that anything made for the small screen will ever be worth staying awake for again.
Then this week comes word that the Headless Horseman may be cutting a bloody swath through not one but two television networks in the near future.
Insert tentative happy dance here…
First up is an adaptation from the gents over at Fringe, which itself has become a cult hit for Fox.  The network has given a pilot commitment to an adaptation of The Legend of Sleepy Hollow from Fringe creators and idea wonderboys, Alex Kurtzman and Roberto Orci.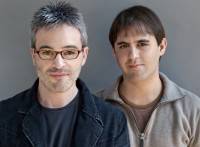 The Kurtzman – Orci take on Sleepy Hollow is described as
A modern-day supernatural thriller based on the 1820 short story in which Ichabod Crane partners with the town's local female sheriff to bring peace to a beleaguered community.
The duo is attached to write the script alongside Phillip Iscove, who came up with the initial concept.  Kurtzman and Orci, whose TV credits include Alias and Hawaii Five-0 as well as features such as the 2009 Star Trek and an upcoming Van Helsing remake/reboot with Tom Cruise in the title role (sadly, we're not kidding), will executive produce alongside Len Wiseman (Underworld and Total Recall), who will also direct.
The project hails from Kurtzman and Orci's 20th Century Television-based production company K/O Paper Products which appears to have also set its sights on tearing through the Universal Studios movie monster archives, on a remake binge.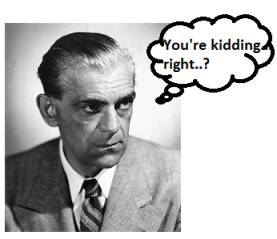 Word is that the Mummy is up for a rework – and poor Boris Karloff is probably spinning in his grave like a rotisserie chicken at the Walmart deli counter.
Stand by for more details on that front.
Next up, the CW network is in talks for a Sleepy Hollow drama series project from Missing writers Patrick Macmanus and Grant Scharbo. The project, described as "a boundary-pushing horror story for television," is a contemporary take on the classic tale, in which Ichabod Crane is an FBI agent who arrives in Sleepy Hollow to investigate a mysterious beheading.
It is unclear whether the arrival of the Kurtzman-Orci project to the marketplace would affect the Macmanus-Scharbo one at the CW, but hope springs eternal.