Goth Chick News: The Walls Have Ears; And Other Stuff Apparently…
Goth Chick News: The Walls Have Ears; And Other Stuff Apparently…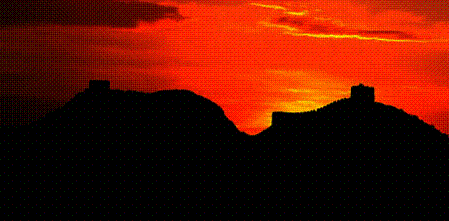 Those of you who are fans of Game of Thrones (the books or the HBO series) are already well aware that when civilizations build walls, it's usually to keep something really nasty on the other side of them. In the case of "The Wall" which borders the Seven Kingdoms of GoT, the 300 miles of solid ice stands between humanity and an army of corpse-collecting, walking dead.
Which sort of makes you wonder; what are other really big walls meant to keep out?
The Great Wall of China for instance…
Oh sure, it might really have been to keep out the Mongols. But what if it was something worse?
In the spring of 2013, Legendary East, an offshoot of Legendary Pictures (late of The Dark Knight Rises), will begin shooting its first project The Great Wall in both China and New Zealand.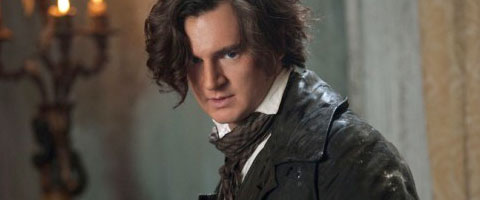 Ed Zwick, best known for heroic movies such as Glory and The Last Samurai, is set to direct a cast that to date includes Henry Cavill (Man of Steel), Benjamin Walker (Abraham Lincoln: Vampire Hunter) and Zhang Ziyi.
As you may or may not know Ziyi, the Crouching Tiger, Hidden Dragon star, is none too pleased with the international press right now.
Last month a story popped up alleging the actress had received a whopping $110 million to have sex with a former Chinese politician as well as other unnamed government officials.  While she waits for filming of The Great Wall to start, Ziyi is currently in the midst of filing lawsuits against two media outlets for defamation.
And though that's dead interesting and titillating and all, it's nothing compared to the very intriguing, and very brief, Great Wall synopsis we uncovered:
Set in 15th century China, The Great Wall is about British warriors who happen upon the hurried construction of the massive wall. As night falls, the warriors realize that the haste in building the wall isn't just to keep out the Mongols — there is something inhuman and more dangerous.
Cue the creepy gong music.
Equally interesting is the fact that the picture is based on an idea by Thomas Tull and Max Brooks.  Though he has no previous writing credits, Tull has a couple of dozen films under his producer belt, including 300, Watchmen and Inception which were all Legendary Entertainment projects, the parent company of Legendary Pictures and for which Tull is the CEO.
At least Brooks has his writing chops as a writer for Saturday Night Live from 2001-2003. But maybe more applicable (and more telling?) is his 2007 novel World War Z: An Oral History of the Zombie War.
It too is a movie, currently in post production and starring Brad Pitt.  World War Z has a June, 2013 release date which means it's going to beat The Great Wall to the theater by nearly a year.
And for now at least, distributor Warner Brothers is keeping mum on what kind of monstrosity plagues the early Chinese engineers slapping stone and brick together at breakneck speed.
Wonder if all this makes it more or less likely that the inhuman things on the other side are of the walking dead variety…?
Share your guesses and comments here, or email sue@blackgate.com.