Apex #37 and Interzone #240
Apex #37 and Interzone #240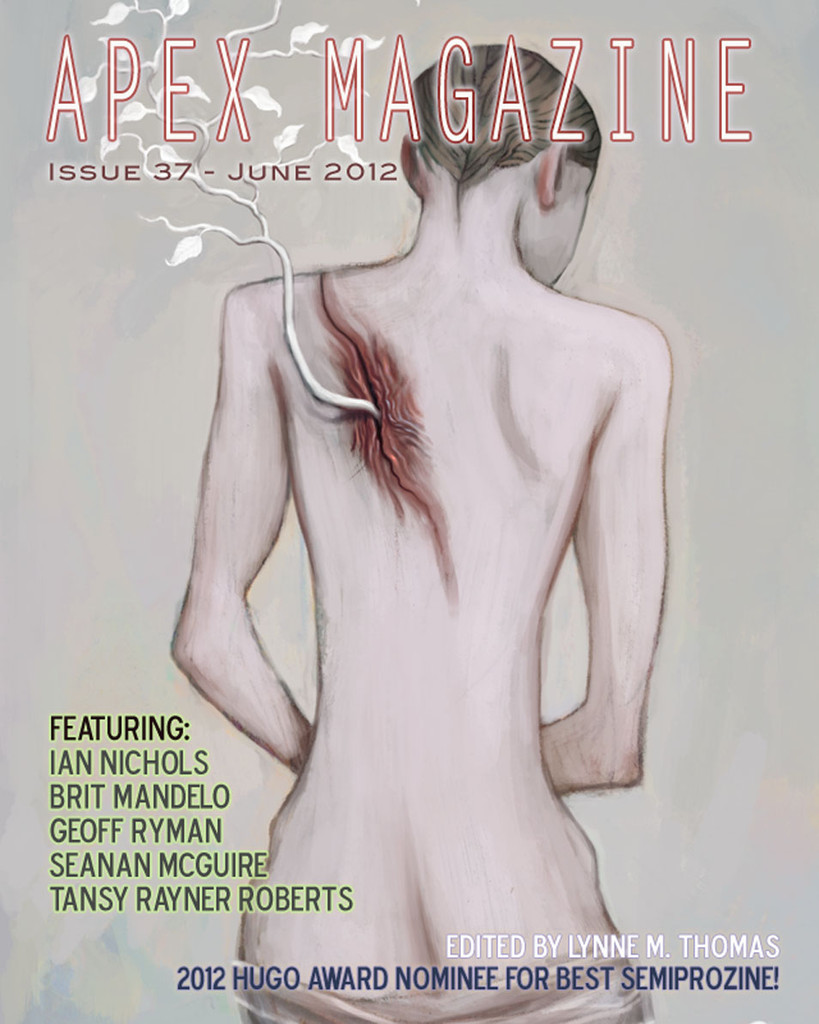 June's Apex Magazine features  "Winter Scheming" by Brit Mandelo, "In the Dark" by Ian Nichols and "Blocked by Geoff Ryman  (who is interviewed by Maggie Slater), as well as Seanan McGuire's poem, "Wounds." Ken Wong provides the cover art. Nonfiction by Tansy Rayner Roberts and editor Lynne M. Thomas round out the issue.
Apex is published on the first Tuesday of every month.  While each issue is available free on-line from the magazine's website, it can also be downloaded to your e-reader from there for $2.99.  Individual issues are also available at  Amazon and Weightless.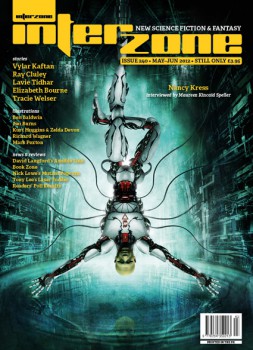 A version for the Nook will also be available in the near future.  Twelve issue (one year) subscription can be ordered at Apex and Weightless for $19.95; Kindle subscriptions are available for $1.99 a month.
The May–June issue of Interzone has stories by Vylar Kaftan, Ray Cluley, Lavie Tidhar, Elizabeth Bourne and Tracie Welser. Cover art is 'The Hanged Man' by Ben Baldwin, the third of his covers commissioned for 2012.
The issue also includes all the usual suspects: "Ansible Link" by David Langford (news and obits); "Mutant Popcorn" by Nick Lowe (film reviews); "Laser Fodder" by Tony Lee (DVD/Blu-ray reviews); along with book reviews by Jim Steel and others, and an interview with Nancy Kress.
Interzone alternates monthly publication with sister dark horror focused Black Static, published by the fine folks at TTA Press.