Ernie Chan (1940-2012): A Legend Passes
Ernie Chan (1940-2012): A Legend Passes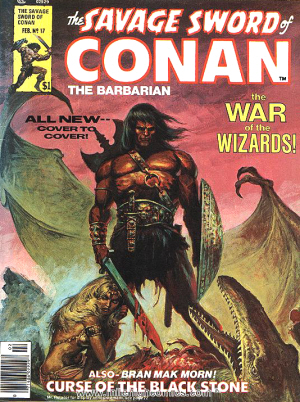 Earlier this evening I heard the sad news that one of comics' great legends, Ernie Chan, has passed away. Ernie was set to appear at the BigWow Comicfest in San Jose this weekend, so his death comes as a real surprise to those of us who expected to see him there.
I wanted to post a tribute in the form of my favorite Chan images. You can see that tribute right here. Some of these he painted, some he penciled and inked, and some he only inked — but Ernie's inks were some of the most powerful in the world of comics.
When I was a kid I couldn't get enough of Conan the Barbarian and its black-and-white companion magazine The Savage Sword of Conan. But I was incredibly picky about the art in my comics — if the art didn't blow me away, I wouldn't buy the comic. Plus, I had the seriously limited budget of a child, so I had to be impressed by the art or I left the book sitting on the rack.
Whenever I found a Conan book that was drawn (or inked) by Ernie Chan, my money hit the counter immediately.
Rest in peace, Ernie. You will be missed…