William Patrick Maynard's The Terror of Fu Manchu
William Patrick Maynard's The Terror of Fu Manchu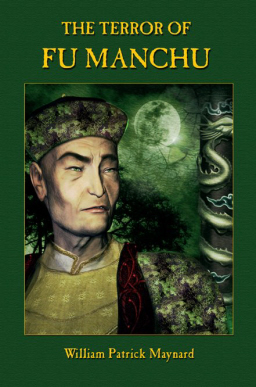 We're a talented group here at Black Gate. Every time I drop a pencil someone on staff publishes a book. Last week I spilled a pencil case, and Scott Taylor announced a nine-volume fantasy series.
I was especially pleased to get my hands on the first novel by Friday blogger William Patrick Maynard, The Terror of Fu Manchu, published in 2009 by Black Coat Press. Bill was authorized to continue Sax Rohmer's Fu Manchu thrillers and the second volume, The Destiny of Fu Manchu has just appeared, also from Black Coat Press.
I met Bill for the first time at the Windy City Pulp and Paper show two weeks ago here in Chicago, and found him to be an intelligent and entertaining conversationalist. I was fortunate to have the chance to ask him about his novels, and I was treated to an enthusiastic and fascinating lecture on the Boxer Rebellion, the psychology of Yellow Peril novels, and the uniquely global evil of Fu Manchu.
It was one of those moments when you wish you had a recorder. After listening to Bill I was more intrigued than ever to read his novels, and I wished I had a way to share his infectious enthusiasm with our readers.
Eventually I asked Bill to recreate what he told me as best he could in an e-mail message, to post here.
He graciously complied, and here's what he sent me.
As for my approach to writing my first Fu Manchu book. I knew that I had to stay true to Rohmer but needed to address the imperialist fears that gave rise to the Yellow Peril in the first place. Had I decided to skirt around the racism of the era, it would have been dishonest. I went back to the roots with the Boxer Uprising and its aftermath being the linchpin on which the story was built. I used the character of Reverend Eltham, Rohmer's missionary character in the first two original novels, as the means to explore the cultural and ideological conflict between East and West.

The second thrust of my narrative was to deal with Rohmer's love of the occult. Along with Egypt, the occult was Rohmer's other true passion but one he never managed to work into the Fu Manchu series. Given the timeframe, England before the First World War, this seemed the perfect opportunity to create a Theosophical group which is a mixture of both genuine occultists and con men and have them cross a Limehouse tong by way of prostitution.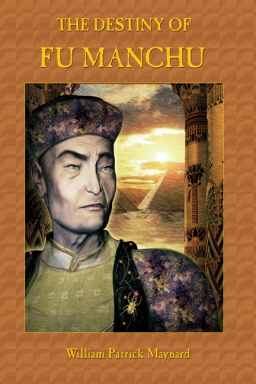 The third component of the story I wanted to tell was the damaged father-son relationship that the narrator of the original three books, Dr. Petrie, has in his background. Rohmer never explored Petrie's background (he never even gave him a first name!), but the first continuation author, Cay Van Ash settled on the fact that he was the son of the historical Flinders Petrie.

Given Dr. Petrie's mixed feelings for his childhood friend, Nayland Smith (Petrie vaccilates between hero worship and frustration with Smith's short comings in a fashion similar to Watson with Holmes) and the fact that, to many modern readers, such close relationships between two men are viewed as homo-erotic, I thought it worthwhile exploring his family background.

Like most men of his generation, Petrie would have been raised in boarding schools. If his father was Flinders Petrie, he would have been absent from his life (even more than most fathers) thus accounting for the fractured relationship and explaining the complexities of Petrie's relationship with Smith. Flinders Petrie was not a typical Englishman in that he would have questioned the very values a Victorian would have taken for granted. This left us with Dr. Petrie having a crisis of faith as a secular humanist cast adrift in Edwardian England.

By involving the occult, I thought it important to give Petrie a climactic insight into a supernatural world he never believed existed. There is no conversion for Petrie at the end (something that bothers some readers) because the experience with forces beyond science has left him with more questions than answers. Given the anti-missionary stance I've taken with the Boxer Uprising, a conversion for Petrie would also have been dishonest.

So long story short, I wanted to tell Rohmer's own story and that of life in post-Victorian England just as the cracks in the Empire were starting to show. The novel sets up the sequel which was just published and brings the same themes to a head at the cusp of the Second World War. But that is another story.
Many thanks Bill!
The Terror of Fu Manchu (246 pages, $20.95, 2009), and its sequel The Destiny of Fu Manchu (264 pages, $20.95, April 2012), are both available now from Black Coat Press.