Matthew Stover returns to Caine with Caine's Law
Matthew Stover returns to Caine with Caine's Law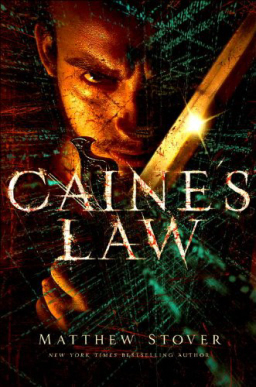 In 1996, when I founded the SF Site, I became professionally involved with genre science fiction and fantasy for the first time. I covered it virtually in its entirety, publishing 50+ articles and reviews every month, written by over 40 contributors.
It was tremendously exciting. I still remember the first review copies I ever received, from Andy Heidel at Avon Books. By the end of 1998 I was receiving dozens of review copies a week, but that first box in the summer of 1997 meant that publishers were starting to take us seriously for the first time. I still remember every book into that small box; how wonderful they felt in my hands, and how vibrant and alive SF & fantasy publishing seemed at the time.
Something else I remember about those days is the new authors appearing on the scene; how much I envied them, and how closely I watched their careers. Virtually every month an author published her first novel, many to great acclaim. We paid a lot of attention to new authors at the SF Site, and tried to get them as much coverage as we could.
Over a decade later I hate to tell you how many of those authors made it: virtually none. I can count on one hand the writers who started publishing in the first years of the SF Site, and who are still working in the field today.
I'm very glad to report that one of them is Matthew Stover — whom we knew as Matthew Woodring Stover back in the day, when Del Rey published his first brutal and riveting fantasy novels Heroes Die (1998), and Blade of Tyshalle (2001). They were the first two novels in what became known as The Acts of Caine series, which became a trilogy in 2008 with Caine Black Knife. On April 3, Del Rey published the fourth in the series, Caine's Law:
Caine is washed up and hung out to dry, a crippled husk kept isolated and restrained by the studio that exploited him. Now they have dragged him back for one last deal. But Caine has other plans. Those plans take him back to Overworld, the alternate reality where gods are real and magic is the ultimate weapon. There, in a violent odyssey through time and space, Caine will face the demons of his past, find true love, and just possibly destroy the universe.

Hey, it's a crappy job, but somebody's got to do it.
Caine's Law is 496 pages; it's now available in trade paperback for $16. Get more details at Del Rey's site here.