Apex #34 and Black Static #27
Apex #34 and Black Static #27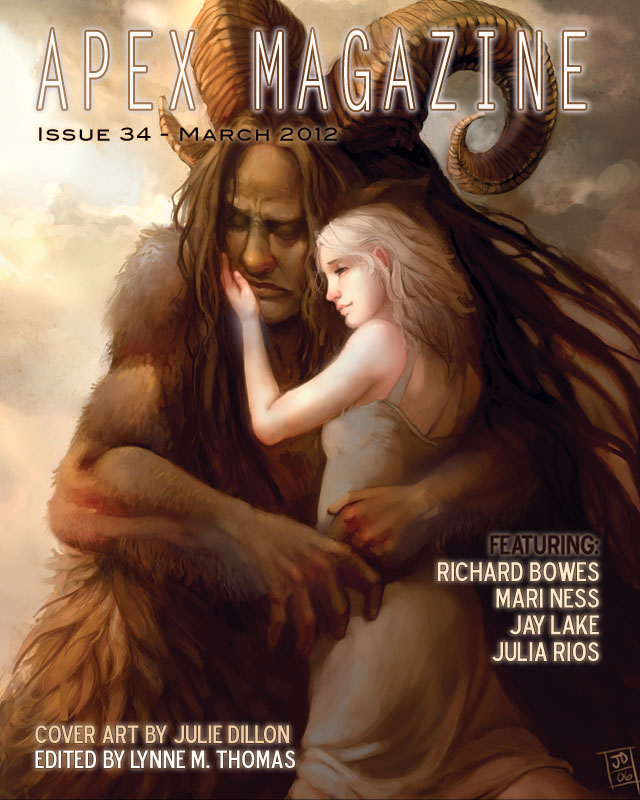 This month's Apex Magazine features "A Member of the Wedding of Heaven and Hell" by Richard Bowes  and "Copper, Iron, Blood" by Mari Ness; the classic reprint is "Lehr, Rex"  by Jay Lake, who is interviewed by Maggie Slater.
Julie Dillon provides the cover art: Julia Rios and editor Lynne M. Thomas penned nonfiction columns round out the issue.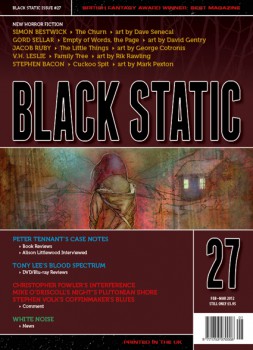 Further details about this on-line publication can be found here.
The February-March Black Static features new horror fiction from Simon Bestwick ("The Churn"), Gord Sellar ("Empty of Words, thePage"), Jacob Ruby ("The Little Things"), V.H. Leslie ("Family Tree") and Stephen Bacon ("Cuckoo Spit").
Nonfiction by the usual suspects, Peter Tennant, Christopher Fowler, Tony Lee, and Mike Driscoll.
The editor is Andy Cox.
Black Static alternates monthly publication with sister SF and fantasy focused Interzone.