Vote in the 2011 Locus Online Poll!
Vote in the 2011 Locus Online Poll!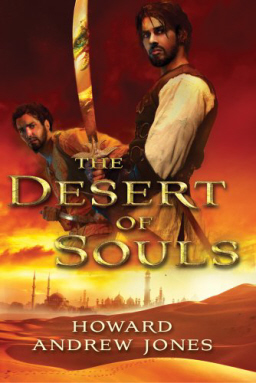 Balloting for the annual Locus Poll and Survey is now open!
The winners of the poll are given the prestigious Locus Awards each year. Categories include Best SF novel, Best Fantasy novel, Best First novel, Best Anthology, Best Magazine, Best Editor, Best Artist, and many others.
But the Locus Poll is more than just an awards ballot. Locus has been taking the pulse of the entire industry for the last 42 years, and the information collected — on buying habits, reading preferences, income, computing, and much more — is used by Locus magazine to form a picture of the evolving dynamic of the modern SF and fantasy reader.
Of more than passing interest of to Black Gate readers, I was very pleased to note that our Managing Editor Howard Andrew Jones has been nominated for Best First novel for The Desert of Souls. And Black Gate magazine has been nominated for Best Magazine.
Voting is open to all, subscribers and non-subscribers, per the instructions:
In each category, you may vote for up to five works or nominees, ranking them 1 (first place) through 5 (fifth). Listed options in each category are based on our 2011 Recommended Reading List [this link will open a new window], with options in categories for editor, artist, magazine, and publisher including results of the past two years.

You are welcome to use the write-in boxes to vote for other titles and nominees in any category — if you do, please try to supply author, title, and place of appearance, where appropriate.
The ballot is here. The deadline is April 1, 2012. Make sure your voice is counted in the most important ballot and survey in the industry!