A Merry Christmas to All
A Merry Christmas to All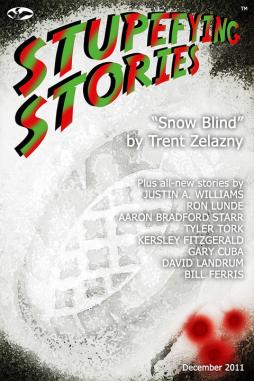 In addition to any loot that may have found its way under your arboreal home decor courtesy of a gentleman of garish sartorial tastes and an indifferent attitude towards trespassing on private property, the good people at Rampant Loon have a pair of Christmas presents for you.
The first is the announcement of the December issue of Stupefying Stories, which is available for $1.99 from Amazon and features "six all-new tales of the fantastic, frightening, and funny by Gary Cuba, Ron Lunde, Tyler Tork, David W. Landrum, and Justin Williams — and featuring "Snow Blind," by acclaimed mystery and horror writer Trent Zelazny" as well as a Christmas mini-anthology that consists of stories by Kersley Fitzgerald, Aaron Bradford Starr, and Bill Ferris.
The second is a free ebook featuring two new stories from the Original Cyberpunk himself, Mr. Bruce Bethke, entitled Jimi Plays Dead, which is available as a free Christmas download for Kindle readers today and tomorrow.