Goth Chick News: A Very Bradbury Christmas
Goth Chick News: A Very Bradbury Christmas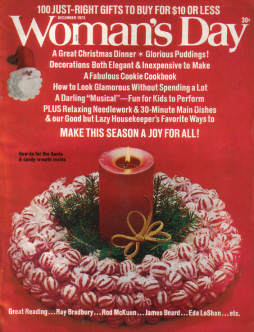 Last week's post, about how ghosts and Yuletide have as close an association as brandy and eggnog, prompted a quantity of mail from you lot. Not surprisingly, the readers of Black Gate know all about the creepier part of the holidays. But you're also sort of warm and gooey on the inside as well, going all sentimental on me about your own Christmas traditions.
And your emails reminded me about something I had forgotten for a very long time involving Christmas, Ray Bradbury and a ghost story.
Many years ago in the early fall, my beloved Grandfather passed away very peacefully in his sleep. Being nine, I was convinced that no one in the whole world could be more heartbroken than me; I had been my Papa's only grandchild for most of my young life and he had made me the center of his whole world. However, though I remember my own first experience with grief, what I recall most vividly is seeing my own Dad cry over the loss of his Father. To this day it is the only time I've ever seen my stoic Dad shed a tear.
Back then, and until this day, Mom was an avid fan of Woman's Day magazine. So much so that she kept and cataloged her back issues primarily for recipes but for other interesting tidbits as well. Some weeks after my Grandfather's funeral, Mom went into her library of Woman's Day and pulled out an issue from December, 1973. I remember her using a scrap of paper to mark a place in the magazine and leaving it on Dad's desk for him to find.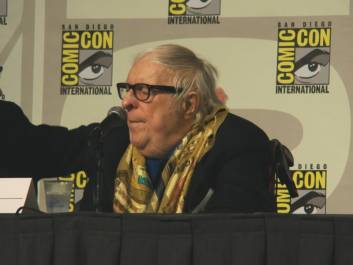 Finding this highly irregular in my nine-year-old brain, I waited for an opportunity to sneak into the office and see what Mom had marked for Dad's attention. At that time, Dad's reading material was pretty much confined to car magazines and the newspaper, and the idea that he might actually find something interesting in a Woman's Day was beyond intriguing.
As it was a few days before Christmas, the schools were closed for the holiday but Dad still went to work. So as soon as Mom was occupied, I snuck into the office and retrieved the magazine, flipping to the spot where the scrap of paper was tucked.
I remember now that Woman's Day often published excerpts from new book releases, or complete stories by well-known authors. The page my Mom had marked was the beginning of a short story:
"The Wish," by Ray Bradbury.
If you recall, I had already spent the summer of my ninth year engrossed in the tales of Agatha Christie and those months had marked my first real obsession with any one author. Though I had never heard of Ray Bradbury at the time, curiosity about why Mom thought Dad should take the time to read a fiction story in a woman's magazine made me pull out my Dad's desk chair and dig into "The Wish."
"A whisper of snow touched the cold window. . . ."
It was over an hour later before I turned the last page; terrified, terribly sad and entirely in love with Ray Bradbury. I also understood what Mom was trying to say to Dad.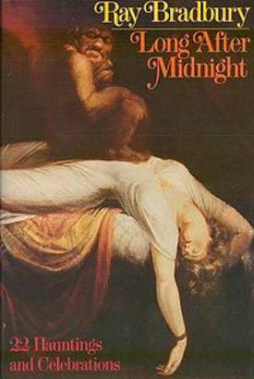 For those of you who have never heard of "The Wish," I'm not entirely surprised. Even some serious Bradbury fans don't know about it due to its very limited publication, and a search of Bradbury's own website doesn't turn up a mention of the story.
You see, Ray Bradbury's own father passed away in early 1973, and later that year Bradbury wrote "The Wish" for the Christmas edition of Woman's Day magazine. Into it he poured the unspeakable secret shared by everyone who has ever lost someone they love; what I wouldn't give to call them back and speak to them one more time.
It's a poignant theme that has been explored in many books and film, but none approach the subject like Bradbury who so artfully mixes the beautiful with the horrible.
In "The Wish," a grieving son acts on an old tale that the hour of midnight between Christmas Eve and Christmas Day is magical. Going to the cemetery, he calls his recently deceased Father back from the grave for one last conversation. 
With this story Ray Bradbury is able to finally say goodbye to his own Father, while simultaneously conveying the message that sometimes dead is better.
Three years later in 1976, Bradbury consented to allow "The Wish" to be included in his anthology Long After Midnight, but refused any further requests by his publisher to reprint the work in future publications.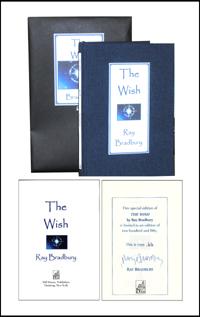 On the thirtieth anniversary of its last publication, and in the year when Ray Bradbury was the same age as his own Father was when he died, Bradbury allowed "The Wish" to be published in a limited edition run of 250 beautifully hard-bound volumes, a small number of which he signed; not surprising considering he was eighty-six at the time.
Unfortunately, Long After Midnight is no longer in print, though I was able to locate several copies for sale from individual sellers on Amazon.com, and there are also a few of the hardcover edition for sale on the internet for upwards of $150.
And though the Woman's Day magazine collection was long since disposed of (Mom reads everything on her iPad now), I was thrilled to discover that my local library had a copy of Long After Midnight. My own edition was lost to water damage in a small incident involving an overloaded washing machine while I was still living at home.
I am saving the re-reading of "The Wish" for Christmas Eve and Ray Bradbury, who turned 90 this year, has been one of my most constant companions ever since that Christmas when I was nine.
Have you heard of or read "The Wish"? If so, drop a line and let me know what you though of it, or just tell the rest of us about your own favorite Bradbury story if you have one. You can reach me at Sue@blackgate.com.