50% off all Books at Golden Gryphon Press
50% off all Books at Golden Gryphon Press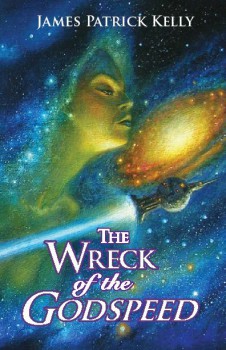 One of my favorite small press publishers, Golden Gryphon Press, is having a 50% off sale.
Golden Gryphon was founded by Jim Turner, the esteemed editor at Arkham House, in 1997. When Jim died in 1999 his brother Gary took over, and over the past 13 years the imprint has published an extremely impressive array of titles, including 62 archival quality hardcovers, four limited edition chapbooks, and 13 trade paperback reprints.
They specialize in short story collections from modern authors, and their books have included some of the best collections of the past decade, including  The Dragons of Springplace by Robert Reed, The Robot's Twilight Companion by Tony Daniel, Beluthahatchie and Other Stories by Andy Duncan, Strange Tides by Paul Di Filippo, Secret Life by Jeff VanderMeer, Wild Galaxy by William F. Nolan, and The Wreck of the Godspeed, by James Patrick Kelly.
Unlike most small presses, Golden Gryphon works very hard to keep their prices in line with regular hardcovers, and their books range from $20 to $24.95 — meaning you can nab virtually all of these titles for $12.50 or less during their sale.
More details on the sale are here [Link no longer active], and you can see Rodger Turner's checklist of all their titles at SF Site. I would suggest you move quickly, however. The sale is for a limited time, and a handful of their most famous titles, such as Think Like a Dinosaur by James Patrick Kelly, The Fantasy Writer's Assistant and Other Stories by Jeffrey Ford and The Atrocity Archives by Charles Stross, are already sold out and out of print.