You Know What's Cool? Strange Horizons Is Cool
You Know What's Cool? Strange Horizons Is Cool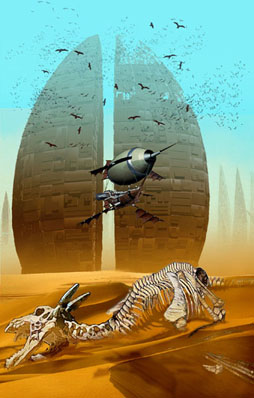 As an upstart n00bie writer in the fantasy field, I tend to be very fond of those editors who actively seek out and nurture upstart n00bie writers in the fantasy field.
I know, right? Shocker!
That's one of the many reasons I adore Black Gate Magazine with radiant rip-tides of affection. The time and attention these editors bestow on their writers is mind-boggling. You think you've written something pretty okay, and then the editors get their scalpels and flensing knives and broadswords right into the meat of it, and your story suddenly becomes EPIC LIKE BEOWULF!
And that's an experience I had recently with Strange Horizons' editor Karen Meisner.
Back in late July, Strange Horizons accepted my story "Household Spirits," which went live online today.
In the interim between acceptance and publication, there was the Editing Process.
Now, I'm not saying that "Household Spirits" is Epic Like Beowulf or anything. (Truly, what can be?) But my entire experience with Karen over a series of emails full of tough questions and supportive compliments, with everything from nitpicks to philosophical discussions and all the way to world building, was so gentle yet incisive, so thoughtful and thorough that much of my anxiety over "Household Spirits" (which was considerable, upstart n00b that I am) abated.
A friend of mine, who'd been reading up on gem-cutting for her story in the forthcoming Steam-Powered anthology said that the editing process at Strange Horizons made her feel like a jewel in the hands of a master craftsman.
One discovers one's depths and facets. That's no small thing.
Someone agrees with me. After all, Editor-in-Chief Susan Marie Groppi of Strange Horizons just received the World Fantasy Award for her work on the magazine.
So. Check out their fund drive. It's important. It fuels their mission statement, which I have copied below: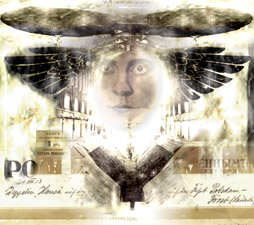 Since its inception in 2000, Strange Horizons has sought to encourage and support new writers, to provide a home for a vibrant new generation of science fiction and fantasy authors who showcase a diverse range of voices and perspectives. We have also sought to provide a home for a new generation of readers, readers who want to step outside the boundaries of traditional fiction. Furthermore, we wanted to provide content to our readers free of charge while still paying our contributors professional rates, and we wanted to do all of it while remaining volunteer-staffed and without being dependent on advertisers or corporate interests…
Gene Wolfe once told me, "Writers who don't subscribe to the magazines they're submitting to are cutting their own throats."
In the age of the internet, it is so important to participate in crowd-funding for worthy magazines. It ensures that the market for new writers (and, heck, for seasoned pros, too!) continues not only to survive, but to thrive.