Goth Chick News: My Inner Geek's Night Out
Goth Chick News: My Inner Geek's Night Out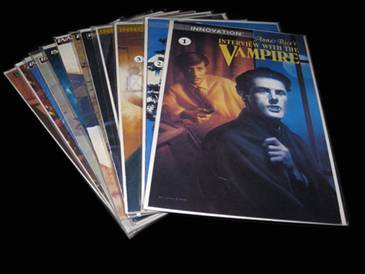 Has anyone ever asked what you would grab out of your house if it was on fire and you could only make one trip? Or maybe the question was, if you knew you were going to be stranded on a deserted island, what would you take with you?
If it comes up in conversation and it's focused on food, that one's easy.
Pez.
However, when it comes to actual items, the answer becomes a bit more complicated and largely depends on who is asking. If it comes up at a family gathering, I usually can say "my photo albums" with a straight face. But as I'm among friends here, allow me to lay out the real list (in no particular order):
My complete set of 1 – 12 Interview With a Vampire comics, with issue number one signed by Anne Rice
An unopened Monty Python and the Holy Grail collectible card game.
My Black Adder DVD collection
The set of Universal Studios movie monsters Pez dispenser set (got to have something to eat the Pez out of)
Having read this list it should come as no surprise at all that I'm counting the days to the Chicago Comic Con this weekend. Yes, this is the Chicago version of the biggie in California, but the line up is still good.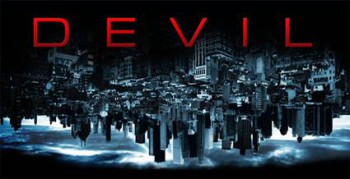 We'll see if my Black Gate press credentials get me anywhere in the vicinity of Jake Lloyd (the little kid who played Anakin Skywalker and who fits perfectly into my particular idiom), or the Captain himself, Bill Shatner.
I'm also working hard to schmooze my way into an interview with Brothers Drew and John Erick Dowdle, directors of the upcoming horror flick Devil.
Written by M. Night Shyamalan, it's the story is about a group of people trapped in an elevator who realize that the devil is among them.
Wish me luck on that one; the movie looks pretty hard core.
If you're drooling over the prospects but live elsewhere, fear not. Wizard World puts on similar shows in a whole lot of other cities.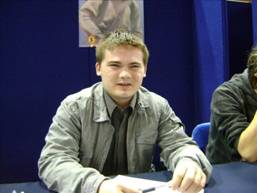 October 1-3, 2010 – Big Apple Comic Con (New York) – Penn Plaza Pavilion
October 15-17, 2010 – New England Comic Con (Boston) – John B. Hynes Veterans Memorial Convention Center
November 12-14, 2010 – Austin Comic Con – Austin Convention Center
December 3-5, 2010 – Atlanta Comic Con – Cobb Galleria Centre
March 18-20, 2011 – Toronto Comic Con – Direct Energy Centre
April 29-May 1, 2011 – Anaheim Comic Con – Anaheim Convention Center
May 6-8, 2011 – Wizard World Comic Con NYC (New York) – Penn Plaza Pavilion
June 10-12, 2011 – Philadelphia Comic Con – Pennsylvania Convention Center
TBA – Cincinnati, Cleveland, Nashville, Connecticut and New Jersey
Yes, every once in awhile I have to let my inner geek out for a little air, so this weekend is it.
Maybe I'll see you there. I'll be the one drooling all over Shatner.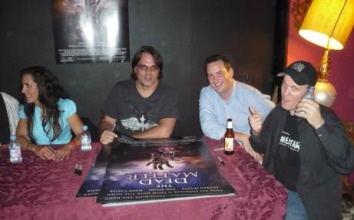 Though I have to say last weekend wasn't bad either. Huge thanks to Ed Douglas and all the actors from The Dead Matter who know how to throw one heck of a premier party.
If you haven't seen it yet, it's now available on Netflix so if you're a fan of Midnight Syndicate, show some love and put it in your queue.
More to come on Comic Con next week. And if you are attending or have attended one in the past, or if you'd like to tell us about your Pez dispenser collection, post a comment or drop a note to Sue@blackgate.com.
Oh, and let me know if it's OK to post it on the Black Gate "comments" section. Some of your notes are too good not to share.