Climbing Aboard the Dragon: Homework Every Day
Climbing Aboard the Dragon: Homework Every Day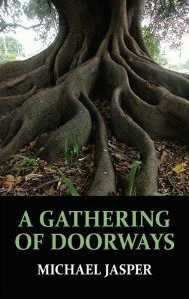 Being a writer is like having homework every day for the rest of your life.
— Lawrence Kasdan
When John from Black Gate suggested I do a guest blog about writing for short fiction markets, I had to check to make sure he hadn't intended his email for someone else. Surely he meant to send that email to my co-writer for the story "Devil on the Wind," from Black Gate 14. That would be Jay Lake, who has over 200 story publications and counting.
But nope, the email was correct.
And a quick look at my list of stories over on my website seems to confirm the fact that I may indeed have figured how to sell a short story — fifty story publications thus far. And I have thirty more stories out to various publishers (fingers crosssed!).
Here's the thing, though. You never figure out the trick to this writing gig. Soon as you think you've got it understood, you're sunk.
Because you can't rest on your laurels. Trust me on this — even though I've sold stories to great places like Asimov's, Strange Horizons, Interzone, and to this fine magazine as well, I still get rejections aplenty. And while my focus has moved from short stories to novels, with the occasional comic script, I always have fun writing stories.
But I still have more to learn. Much more. And I'd like to share some of what I've learned along the way.
Looking back, what helped me the most was giving myself challenges. Daring myself to try something new. Always pushing myself to improve.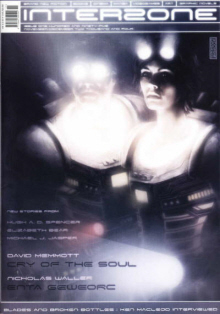 And a great way to get started on this is to go check out the guidelines for upcoming anthologies.
Lots of sites list guidelines for upcoming anthologies. I recommend the marvelous Duotrope, for their extensive list of short-story markets and their carefully tracked groupings of themed anthologies.
And there's always the ever-reliable Ralan.com, which lists many market guidelines, including those for anthologies.
With anthologies, you can research the kind of stories that editors are actively looking for. The editors need 'em for upcoming books, so you writers are their saviors — help these editors fill their books.
Perusing the various antho calls-for-submissions can especially help if you're stuck for ideas, or feel like "I don't know what these editors want." Right there on those two sites I listed up there — they're telling you what they want. Go make them happy, already!
But first:
Read. The. Guidelines.
This is the test part of the homework. Editors use the guidelines to weed out the people who aren't taking their writing seriously.
Make sure your story fits the theme and requirements — don't think that your story's so good it'll transcend the rules and force the editor to buy it, then shoehorn it into the book. And format the manuscript the way the editors ask. RTF or DOC? Email or snailmail?
And write something new for the anthology. You can only get better if you always work on something fresh, and only if you push yourself. Plus editors can smell a tweaked trunk story a mile away, too (they smell like dead fish with a fresh application of perfume).
Similarly, don't write the first idea for the anthology that pops into your head. If it's a mummy anthology (where are all the mummy anthologies, anyway?), don't do the obvious King Tut/Indiana Jones mashup. Do some zigging instead of zagging. Write a story that will stand out in a book of similarly themed stories. How about the mummy next door? Or a mummy in training?
If I could be so bold and use myself as an example…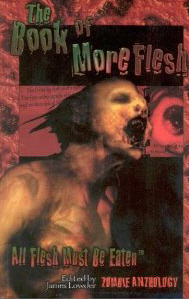 A few years back, I'd been reading about the zombie anthologies coming out from Eden Studios, edited by James Lowder. Of course I had a zombie story in me. So I did some serious zigging, and made the zombies turn up at the beach in mid-summer. And the beach setting led me to think about tourism, which led me to the voice of the narrator, who was one of the locals. And his voice gave me the title, which encapsulated the story: "Goddamn Redneck Surfer Zombies."
That story, from The Book of More Flesh, is one of my most-reprinted, and one of my all-time favorites of my own. And I never would've writen it without the challenge — the double-dog-dare — given to me by the anthology.
Another added bonus from doing these "homework assignments" that you send to these various anthologies is that you'll be in the right mindset when an editor comes across your published work and asks you for a story for an upcoming themed anthology. This has happened to me a few times now, and it's a huge rush just to be asked, and it's an even bigger rush seeing your name in the table of contents with other writers whose work you love.
And when that happens, don't forget who told you to do your homework…
---
Michael Jasper has published over four dozen short stories in Asimov's, Strange Horizons, Polyphony, Writers of the Future, Interzone, and other fine venues. His most recent novel is A Gathering of Doorways (Prime Books, 2009), and In Maps & Legends, a webcomic he created with artist Niki Smith, is currently being serialized by DC Comic's online imprint, Zuda Comics.