SKULLS: Chapters 1-3
SKULLS: Chapters 1-3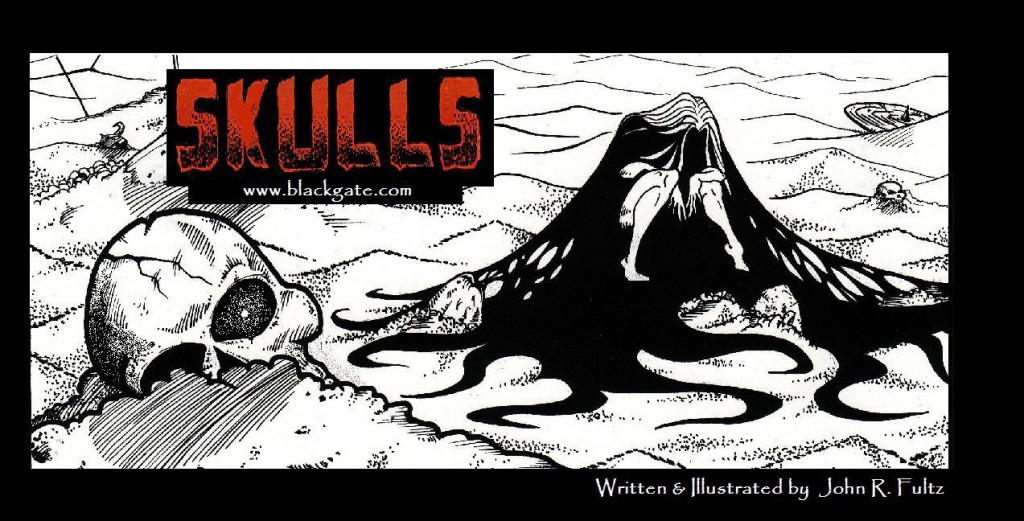 Hi, All,
The first three chapters of the SKULLS webcomic are available for reading right now.
Just type SKULLS into the "Search" field to the left and all three chapters will pop up.
Chapter 4 goes live this Wednesday, with 7 more chapters to follow, one each Wednesday after that.
Cheers,
John R. Fultz