Win a Copy of This Crooked Way!
Win a Copy of This Crooked Way!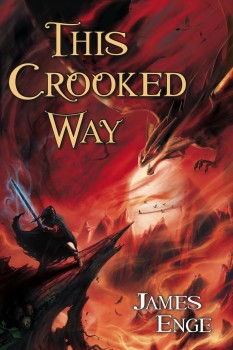 James Enge's Morlock stories have been some of the most popular fiction we've published in Black Gate.  His first Morlock novel, Blood of Ambrose, published by Pyr in April, was very warmly received, and described as "A future classic… this novel succeeds beautifully" (The Great Geek Manual) and "Like Conan as written by Raymond Chandler" (Paul Cornell).
The second volume, This Crooked Way, went on sale October 6th.  More than just a collection of previously published Morlock fiction, This Crooked Way has 15 chapters, only 5 of which have previously appeared.  We've received a small number of advance copies, and we want to give them to you.
We've asked James Enge to compile a list of questions, the answers to which lie in the five Morlock stories that have appeared in Black Gate.  The first five readers to fill out and submit the quiz below with the correct answers will receive a copy of This Crooked Way, compliments of Black Gate, James Enge, and Pyr.
The usual legal disclaimers apply: Offer void where prohibited.  No purchase necessary.  Must be 18 to enter.  Judges decisions are final.  Postage costs outside the US are the responsibility of the winner.  Additional disclaimers apply as we think of them.  Eat your vegetables.
Ready?  Here are the questions.  Good luck!