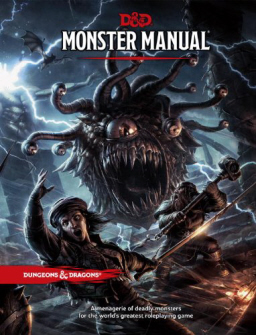 With Wizards of the Coast gearing up to release their latest incarnation of Dungeons and Dragons, it took me back to 1978 when I first encountered the game.
I was eight years old, browsing a hobby shop in Ohio with my family when I saw this blue box with a picture of a dragon sitting on a pile of gold and jewels on the front cover. A warrior and a wizard were preparing to attack. What was this???
I took a better look and then promptly asked my father to buy it for me. His first reaction was a bit negative, telling my brother (who now wanted the game, too) and me that Dungeons and Dragons was for college students and we wouldn't understand it. But the more he explained the concept, the more I wanted to play. Finally, he agreed, and we went home with it.
Shortly afterward, we ran our very first D&D session. My brother and I were the players, and Dad was our first dungeon master. I remember I played a fighter named Brandon the Bold, and my brother played a magic-user. (No fancy titles like Wizard or Mage for us!)
Together we delved into the crumbling catacombs under a sorcerer's tower where we encountered goblins, animated skeletons, and a clan of pirates operating out of the ruins. Much evil was conquered and a bit of treasure won, and finally we emerged from the catacombs victorious.
We were hooked.
It wasn't long before I had recruited my friends and was DMing games for them. Over the next few years I created new worlds, original dungeons, and complete campaign storylines with which to entertain my victims…. er, players. And it's continued for more than thirty years to today.
---