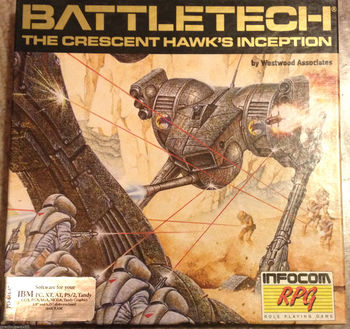 Infocom is one of the most revered names in computer gaming history. In fact, for serious collectors of PC games, there's probably no other company that commands the respect of (or is as collectible as) Infocom.
Their heyday was the early 80s, when they released the most famous text adventure ever written, Zork (1980), alongside other classics like Enchanter (1983), Steve Meretzky's Planetfall (1983), Brian Moriarty's Wishbringer (1985), and Dave Lebling's fabulously creepy Lovecraftian scarefest The Lurking Horror (1987).
But my favorite Infocom game came late in their history — indeed, after the company very nearly collapsed following the failure of their ambitious DOS database, Cornerstone, in 1986. By that time, over half of the employees had been laid off and the remnants of the company sold to Activision in a fire sale. For the first time in their history, Infocom turned to outside developers to help fill their production schedule.
It was a desperate move. Infocom had a nearly flawless reputation in the gaming industry, even as late as 1988, and expecting an untested development shop to deliver product that would meet the public's exceedingly high expectations for an Infocom title was an exceptionally risky bet.
Fortunately, the outside developer they chose was Westwood Studios, who would later go on to develop some of the most successful games of the 90s, including Dungeons & Dragons: Eye of the Beholder (1990), Command & Conquer (1995), Blade Runner (1997) — and who virtually created the real-time strategy (RTS) genre with their groundbreaking Dune II (1992). Their first game for Infocom, and the one that really put them on the map, was one of the best titles Infocom ever released: BattleTech: The Crescent Hawk's Inception (1988).
---