Future Treasures: The Big Book of Cyberpunk edited by Jared Shurin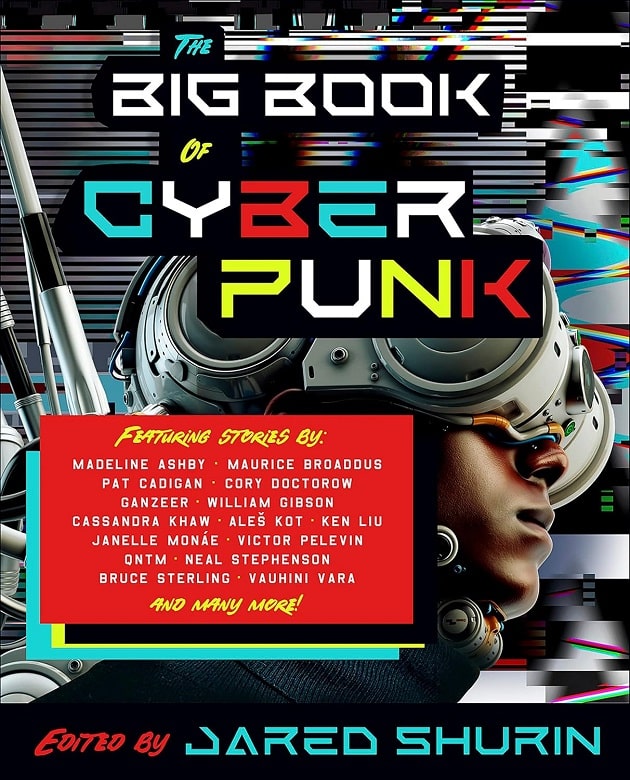 The Big Book of Cyberpunk (Vintage, September 26, 2023). Cover by Ociacia
While you and I have been spending our time talking about old paperbacks, Jared Shurin has been toiling away, making a rep for himself as an anthologist. The two volumes of original fantasy he assembled with Mahvesh Murad, The Djinn Falls in Love & Other Stories and The Outcast Hours, were both nominated for the World Fantasy Award, and his most recent books are two volumes of The Best of British Fantasy from NewCon Press.
His latest effort, on sale next week from Vintage Books, is an entirely different beast. The Big Book of Cyberpunk is a feast of a book, 1136 pages of fiction from the biggest names in science fiction. It belongs on your shelf next to the most monumental and groundbreaking anthologies of the last few years, including Jeff and Ann Vandermeer's Big Book of Science Fiction, The Weird, and Lawrence Ellsworth's Big Book of Swashbuckling Adventure.
I was very pleased to see The Big Book of Cyberpunk is also the first appearance in print of Isabel Fall's famous Hugo nominee "Helicopter Story" (2020), originally published in Clarkesworld under the title, "I Sexually Identify as an Attack Helicopter," until that title generated such a furor of rage and resentment that the story was withdrawn after three days and the author entered a psychiatric hospital. Hopefully this will give that story more much-deserved exposure.