Washington Attorney General Files Suit Against Ed Nash for Kickstarter Fraud
Washington Attorney General Files Suit Against Ed Nash for Kickstarter Fraud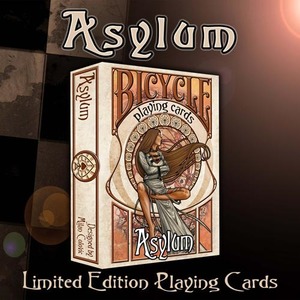 In a surprising move, Washington State Attorney General Bob Ferguson filed a suit Thursday against Ed Nash and his game company Altius Management for Kickstarter Fraud.
I can't recall a single instance of a Kickstarter creator being sued for non-delivery of a project, but some in the industry have been forecasting this for months — particularly in the face of recent high-profile Kickstarter failures such as John Campbell's notorious Sad Pictures for Children and Erik Chevalier's The Doom That Came To Atlantic City.
Here's a summary of the suit from GeekWire:
Back in October 2012, Nash raised $25,146 from 810 backers — including at least 31 from Washington — for a playing card game called Asylum designed by a Serbian artist and managed by Nash. The campaign exceeded its funding goal of $15,000, meaning Nash was legally responsible for sending every backer the products they paid for. But as the estimated delivery date of December 2012 passed, customers never received their Asylum product. In the months following, angry backers voiced their frustration on the ongoing Kickstarter page comment thread.

"Almost a year and no updates," one backer wrote. "Ed Nash is in hiding."
Read the complete article here.