The 2013 Hugo Award Winners
The 2013 Hugo Award Winners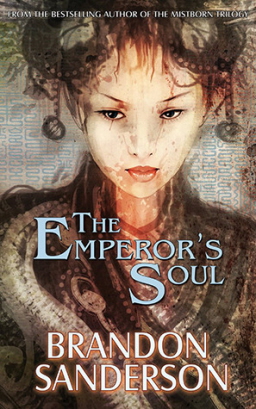 The 2013 Hugo Awards were given out last night at LoneStarCon3, the 71st World Science Fiction Convention in San Antonio, Texas.
The complete list of winners follows.
BEST NOVEL
Redshirts, John Scalzi (Tor; Gollancz)
BEST NOVELLA
The Emperor's Soul, Brandon Sanderson (Tachyon)
BEST NOVELETTE
"The Girl-Thing Who Went Out for Sushi," Pat Cadigan (Edge of Infinity)
BEST SHORT STORY
"Mono no Aware," Ken Liu (The Future Is Japanese)
BEST RELATED WORK
Writing Excuses, Season Seven, Brandon Sanderson, Dan Wells, Mary Robinette Kowal, Howard Tayler & Jordan Sanderson
BEST GRAPHIC STORY
Saga, Volume One, Brian K. Vaughn, art by Fiona Staples (Image)
BEST DRAMATIC PRESENTATION – LONG
The Avengers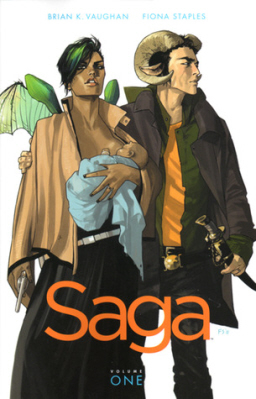 BEST DRAMATIC PRESENTATION – SHORT
Game of Thrones: ''Blackwater''
BEST PROFESSIONAL EDITOR LONG FORM
Patrick Nielsen Hayden
BEST PROFESSIONAL EDITOR SHORT FORM
Stanley Schmidt
BEST PROFESSIONAL ARTIST
John Picacio
BEST SEMIPROZINE
Clarkesworld
BEST FANZINE
SF Signal
BEST FANCAST
SF Squeecast
BEST FAN WRITER
Tansy Rayner Roberts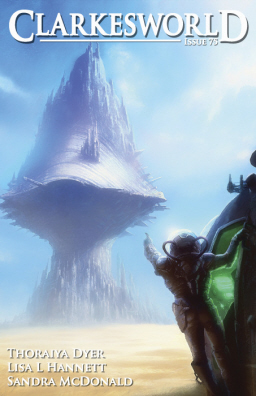 BEST FAN ARTIST
Galen Dara
JOHN W. CAMPBELL AWARD FOR BEST NEW WRITER
Mur Lafferty
Congratulations to all the winners, but especially to our buddy John DeNardo at the excellent SF Signal. Well done John! The honor is well deserved.
I was a little surprised to see the Short Form Editor Hugo go to Analog's retired editor Stanley Schmidt, considering no short fiction from Analog has won a Hugo Award in nearly a decade (since Vernor Vinge's 2004 Best Novella win for "The Cookie Monster"), and not a single piece of fiction from Analog was even nominated this year.
Schmidt had previously been nominated for a Hugo for Best Editor 33 times, and has never won. So his award this year (for the 8 issues he officially edited, and the remaining issues he selected fiction for, before handing the reins to Trevor Quachri in September 2012) seems more like a salute to his many years of service than a frank appraisal of his work last year. Still, considering his tireless service to the field, I don't expect you'll see a lot of complaints.
See the complete of award nominees here.