Disney for the Win: Wreck-It Ralph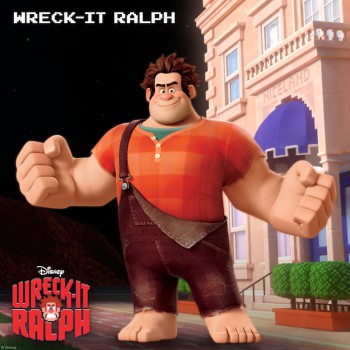 Over the last few years, I've been a big fan of Disney/Pixar films, but not so much of the films put out by Disney itself. While I enjoyed Tangled well enough, when compared to the Toy Story franchise or Wall-E, the more mainstream Disney movies just don't have the same emotional impact.
Or at least they didn't. I think Disney may have broken that trend with their newest film, Wreck-It Ralph.
It's not for nothing that this film marks a departure from Disney's typical formula of repackaging classic fairy tales, either. By stepping outside of this traditional storytelling structure, they allowed for something new and adventurous. There's a creative energy behind Wreck-It Ralph that was missing from The Princess and the Frog and Tangled.
This isn't to say that Wreck-It Ralph doesn't rely on classic stories as its inspiration. It's just that these are classic video game stories … the fairy tales of the modern age.
The Basic Story (Minimal Spoilers)
Ralph is the "bad guy" in an 8-bit video game called Fix-It Felix, Jr., in which he lives in the city dump and comes down every day to destroy an apartment building, while the hero of the game repairs it. On the 30th anniversary of his video game, he has an existential crisis and decides he wants to be treated with respect. Toward this end, he decides to become a hero in another video game … throwing his own game into chaos.
That's the basic story, the one that you get in the trailers, and there's certainly no shortage of cameos and Easter eggs for those who grew up with video games in the 80's and 90's. (My 7-year-old missed some of the jokes that impressed me the most, of course.)
But what this description misses is how deeply plotted Wreck-It Ralph actually is, the many layers and plot twists that come up … but for that, we'll need to offer at least a few high-level spoilers (nothing too major, though).