Warhammer 40,000 Movie Announced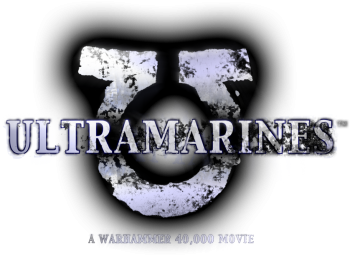 Chances are if you are at all interested in fantasy or science fiction books or games, you've at least brushed against Games Workshop's ubiquitous Warhammer franchise. Warhammer comes in roughly two flavors, the fantasy version which is a Tolkien, D&D, and Moorcock mash-up, and the space opera version, called Warhammer 40,000. Taking place in the bleak world of the 41st millennium, with the tagline "In the grim darkness of the future there is only war," Warhammer 40k is a violent world of warring factions, lost technology, dark and corrupting forces, fanaticism, and a medieval Gothic aesthetic. It is a universe where power armored soldiers charge into battle with chainsaw swords screaming religious oaths, millennia-old spaceships a mile long look more like Notre Dame Cathedral than the starship Enterprise, and daemonic forces and hostile races in the form of orks, 'elves,' and H.R. Geiger aliens erode the power of a moribund human civilization presided over by a nearly-dead God Emperor.
Fans of the setting — which has slipped the moorings of miniature wargaming to include a fecund book publishing arm and a series of extremely popular and acclaimed video games — will be happy at the long overdue announcement that Warhammer 40,000 will be getting its first film, an animated/CGI straight to DVD production entitled Ultramarines (turn your speakers down if you click that link). Well, it's about time — if the rather obscure Warzone/Mutant Chronicles can get its own film, it's rather surprising that it has taken so long for such a visible and demonstrably bankable property such as 40k to enter the film arena.