Traveller Resources Without Dice #1: The Travel Survival Guide by Lloyd Figgins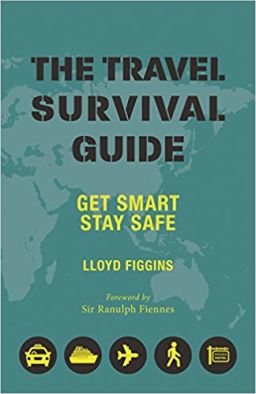 "That moment when you realise some of the people you follow on Twitter are Traveller characters…"
We'd been chatting about buying a second hand (deactivated) Bren Gun. (I once nearly impulse bought one, but ended up saving the money to spend on swords and armour like most if the other responsible adults I knew.) This led to a consensus that fair fights are bad. Then @wandering_andy tweeted:
30 years, mostly in the crappier parts of the world has developed what I would like to be my new family motto;
'If you find yourself in a fair fight, you got your strategy wrong'

Not as catchy as the current one I guess… but more realistic
Intrigued, I clicked through to his profile and found:
Listening – Watching – Advising. Covert Intelligence, Security Adviser to UHNWI & Trainer
Yep, from that and his tweets,  he's a British veteran turned security contractor. Up until this point I'd mostly been interacting with gamers and writers who only play at this sort of thing. Hence my tweet.
That moment when you realise some of the people you follow on Twitter are Traveller characters…
Guess what Andy tweeted back?
Free Trader Beowulf…

Why didn't I use that as my twitter name!!!
A tingle went down my spine. Marc Miller's immortal text:
This is Free Trader Beowulf, calling anyone… Mayday, Mayday… we are under attack… main drive is gone… turret number one not responding… Mayday… losing cabin pressure fast… calling anyone… please help… This is Free Trader Beowulf… Mayday….
Somebody out there who had rolled the dice was now walking the walk.  A very odd feeling.