L. Frank Baum's Oz Series: #1 The Wonderful Wizard of Oz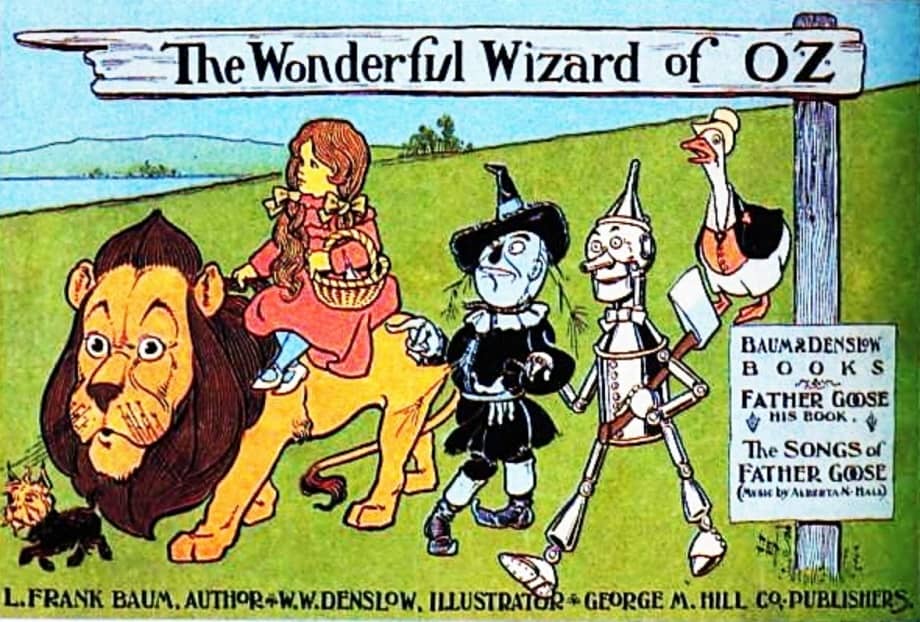 If we were to look at the roots of American fantasy, or even world fantasy, the writer L. Frank Baum's influence looms large in the pre-Tolkien era. The 1939 MGM The Wizard of Oz movie is an indelible part of world culture. Canvas for impactful movie villains and the Wicked Witch of the West tops most people's lists. The movie is so pervasive in culture that we can forget the source novels, though.
The Wonderful Wizard of Oz, published in 1900, sold 3 million copies by 1956, when it entered the public domain. Baum wasn't keen on sequels, but the fan mail from kids proved to be a powerful pressure and he ended up writing 14 Oz books before his death in 1919. Then the publisher hired Ruth Plumley Thompson to write another 21, and some other writers came later.
I'd of course seen the movie as a child and received the third Oz book (Ozma of Oz) from a classmate in grade six. I hadn't known that the movie was based off of books, nor that there was a vast narrative mythology in prose form. I read Ozma of Oz and was charmed with the creativity, the tone, the promise of many more adventures, and began picking up other books as I encountered them.