Birthday Reviews: Spider Robinson's "The Centipede's Dilemma"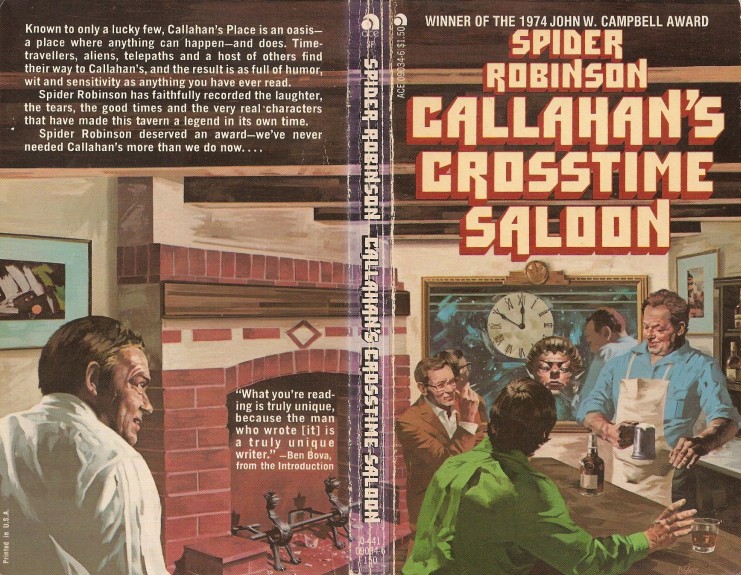 Cover by Vincent di Fate
Spider Robinson was born on November 24, 1948.
In 1974, Robinson won the John W. Campbell Award for Best New Writer. Robinson has won the Hugo Award three times. He won for Best Novella in 1977 for "By Any Other Name" and in 1983 for the Short Story "Melancholy Elephants." In 1978 his novella "Stardance," co-written with his wife Jeanne, won both the Hugo and the Nebula Awards. He received the Skylark Award from NESFA in 1978, the Robert A. Heinlein Award in 2008, and in 2015, LASFS presented him with the Forry Award. He was the guest of Honor at Worldcon 76 in San Jose in 2018. Robinson has also used the pseudonym B.D. Wyatt. He has collaborated with his wife, Jeanne Robinson (d.2010), and co-edited an anthology with James Alan Gardner. Robinson also finished Robert A. Heinlein's novel Variable Star and published a revised version of Philip Francis Nowlan's Armageddon 2419 A.D.
"The Centipede's Dilemma" was one of three original short stories Spider Robinson wrote for his collection Callahan's Crosstime Saloon. It subsequently appeared in the George H. Scithers and Darrell Schweitzer's anthology Tales from the Spaceport Bar. The story was translated into French as part of Robinson's collection and was later translated into Croatian for inclusion in the magazine Sirius #145 and into Italian for an issue of Urania which reprinted all of Callahan's Crosstime Saloon. It was also included in various omnibus reprints of the original collection.