Hunger Games Trailer Released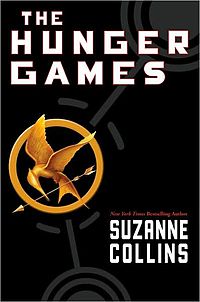 Young adult fiction has a lot going for it in recent years. In the wake of the Harry Potter craze, there's an entire generation of young people who have grown up with the understanding that reading is a cool way to spend your time and entertain yourself.
Certainly, there has been some fall out from this positive trend. Personally, I can't stand the Twilight films (although, in fairness, my wife assures me that the novels are much better), which have definitely inherited the youth mania mantle from young Mr. Potter. Vampires and zombies are all the rage, often because it's what this "Harry Potter generation" seems to be choosing to read.
While the fantasy and young adult horror genres have had commercial success, there's also been a growth among young adult science fiction. Specifically, dystopian science fiction set in an indistinct future era, focusing mostly on social issues. This sort of "soft science fiction" has long been part of the genre, but it's really coming into its own withsome of the recent series. Among them was Scott Westerfeld's fantastic Uglies trilogy (Amazon, B&N), now being made into a film, and Ally Condie's Matched (Amazon, B&N) and Crossed (Amazon, B&N). These books speak to young people, in part because it resonates with the ever-present sense among the young that the world isn't fair and that the people with power to make things better don't care or, even worse, are actively out to get them. In these books, that is often quite literally the case.