An Ignored 1952 Science Fiction Film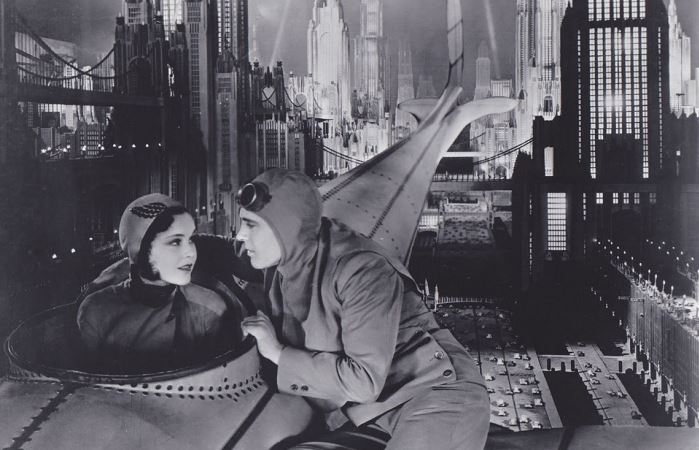 Just Imagine (Maureen O'Sullivan, John Garrick)
The history of science fiction cinematic musicals may not be broad, but it has depth, dating back to the very first science fiction "talkie." Just Imagine was made in 1930 and starred John Garrick, El Brendel, Frank Albertson, and Maureen O'Sullivan. Today, O'Sullivan may be the best remembered for her portrayals of Jane Parker opposite Johnny Weismuller in six Tarzan films beginning with Tarzan the Ape Man in 1932 and ending with Tarzan's New York Adventure a decade later. Unfortunately, Just Imagine doesn't work as a musical, as a science fiction film, or as a comedy. Its place in history is assured simply by the fact that it got there first.
One of the most success science fiction films is one that many, perhaps most, of the people who have seen it don't realize, or consider, to be a science fiction film. Released in 1952, it would have been eligible for a Hugo Award at the 11th Worldcon in Philadelphia where they were first given out, had there been a Dramatic Presentation Award, along with films such as Zombies of the Stratosphere, Radar Men from the Moon, Red Planet Mars, April 1, 2000, and Jack and the Beanstalk.
The film is Singin' in the Rain, starring Gene Kelly, Debbie Reynolds, Donald O'Connor, and Jean Hagen.