Wild West Outlaws of the Silent Screen: When Hollywood Hired Real Bandits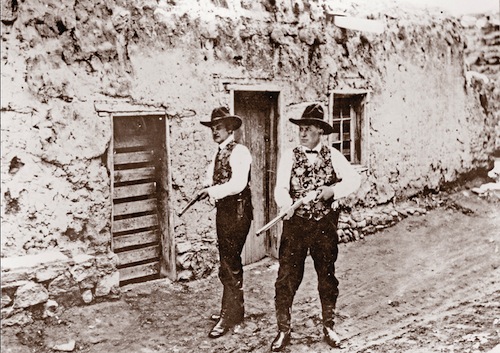 When movies first became popular at the beginning of the twentieth century, the world was already captivated with tales of the Wild West. Dime novels, plays, and traveling shows entertained millions in the U.S. and abroad. Movie directors were quick to pick up on this and Westerns were a popular film genre right from the start.
The first years of film overlapped with the last years of the Wild West. The last corners of the frontier were being settled, and some towns still had the shoot-em-up reputation movie viewers craved. Directors often went on location and hired real cowboys to do their stuff in front of the camera. One of them, Tom Mix, became one of the genre's enduring stars.
But movie directors wanted bad men too, and they didn't have to look far. Several real Western outlaws reenacted their crimes on camera.