Thinking About What Makes The Shining and The Exorcist Work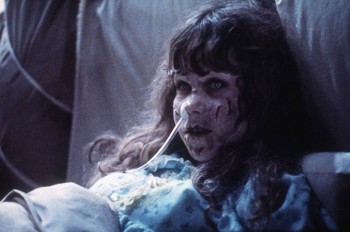 Sometimes in the course of growing as a writer, you fluke into a success before you grow the skills to consistently hit that success. My second-ever fiction sale was to Asimov's Science Fiction in 2008 and over the following two-and-a-half years, I collected nothing but rejections from them.
My 2008 story had accidentally included enough good elements that it made it into the magazine, but I didn't understand what those science fictional elements were or how to use them properly until about 2011.
I think the same thing happened to me with a story called "Dog's Paw." I thought I'd been writing a lit story when in fact, I had included horror elements that eventually got it published in a horror anthology, Ellen Datlow's Best Horror of the Year, and a superb audio version at Pseudopod.org (British people make everything sound extra-good). After my experience with my 2008 Asimov's story, I was under no illusions that I was a competent horror writer, just a lucky one.
This spring, I decided to try to write a horror story. Knowing my weakness, I deliberately tried to figure out what goes into a good horror story. And when I want to analyze story structure, I go first to movies, because I find it easier to see the moving parts.