Birthday Reviews: Vera Nazarian's "Salmon in the Drain Pipe"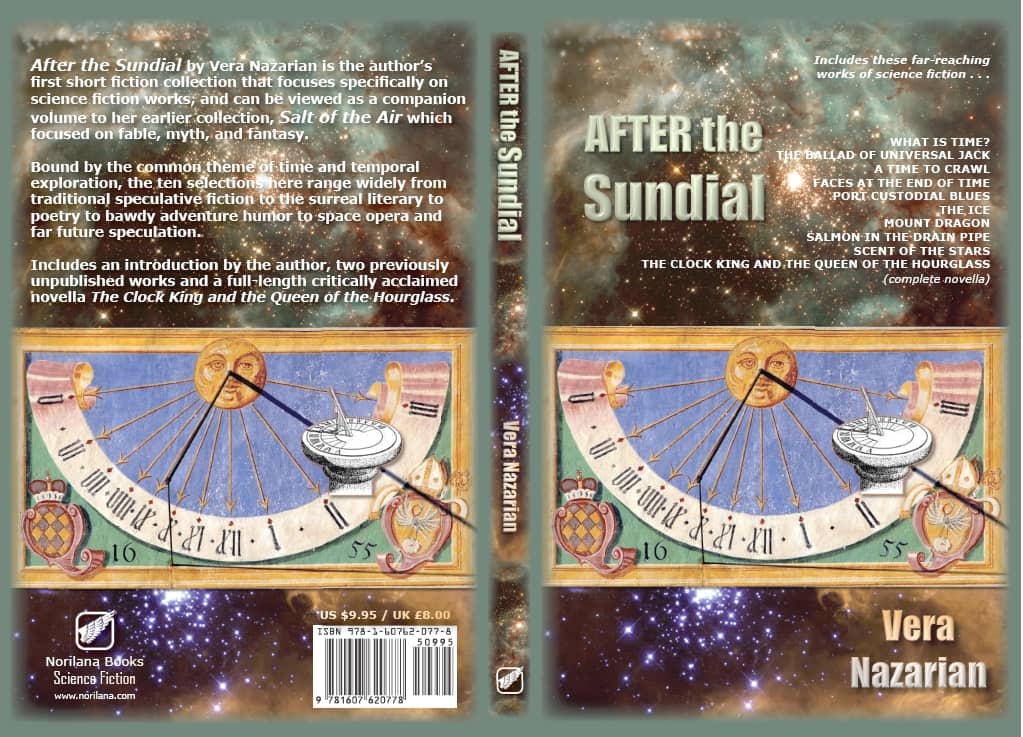 Vera Nazarian was born on May 25, 1966.
Nazarian was nominated for a WSFA Small Press Award for her short story "Port Custodial Blues" in 2007. The following year she received a nominated for the Nebula Award for Best Short Story for "The Story of Love." She also received a Nebula nomination in 2009 for her novella The Duke in His Castle. In addition to writing, Nazarian has worked as the editor and publisher of Norilana Books since the company's founding in 2006.
"Salmon in the Drain Pipe" was published as an original story in Nazarian's collection After the Sundial, in 2010. The story has not been reprinted.
Nazarian's "Salmon in the Drain Pipe" is a relatively short piece that has her protagonist looking at the wonders of nature in an unspecified future. As he looks more closely, however, he discovers that rather than being flora or fauna, what he is really seeing is the detritus of civilization filling lakes and grasslands. Fish moving through algae have been replaced by collections of bottlecaps.