Regency Punk Summer Reading for Adventurous Girls: Penny Blackfeather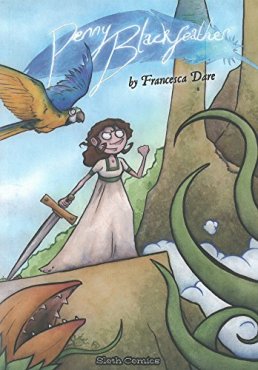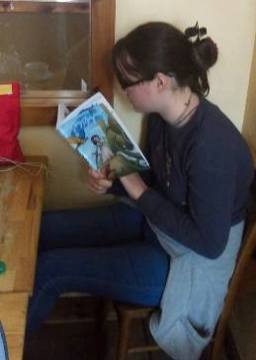 "This is brilliant..." says "The Girl," 12, one of my son's friends.
We're in the cafe of the kid's music school and I've asked her what she thinks of Penny Blackfeather, a Regency Punk graphic novel that Sloth Comics sent me.
She reads it until we prise it away from her so she can dash off to her recorder lesson.
The next week, we all go for coffee and she dives back in.
She still rates it as brilliant, and thinks it compares well to the Goth Girl series.
"Morgenstern", my steampunk-loving daughter, 8, is also mesmerised.
She reads it twice and compares it to Adventure Time, her favourite cartoon, and also pronounces it, "Brilliant!"