The Quest of Frank Schildiner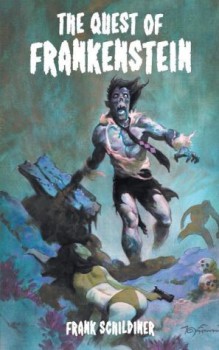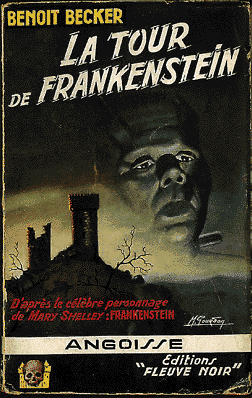 Jean-Claude Carriere is best remembered as the acclaimed screenwriter of Hotel Paradiso (1966), Belle de Jour (1967), The Discreet Charm Of The Bourgeoisie (1972), The Return Of Martin Guerre (1982), and The Unbearable Lightness of Being (1988). Less well known is the fact that he also authored (under the house name of Benoit Becker) six very bloody sequels to Mary Shelley's classic Frankenstein; or, The Modern Prometheus (1818) in 1957 and 1958 for a French horror-specialty imprint. Carriere's  books chronicle the exploits of Gouroull, as he christened the Monster, as he moves across Europe from 1875 to 1939.
Gouroull is portrayed very much in the mold of Mary Shelley's literary original. He is a terrifying amoral creation possessed of superhuman strength and cunning. Truly the only one of his kind, he is a creation who has outlived his creator and knows not love or restraint. Gouroull is the ultimate sociopath. This Frankenstein monster is quite foreign to our pop cultural mindset. Gouroull uses his razor sharp teeth to slash his victims' throats. He does not breathe. His skin is naturally flame-resistant. Ichor runs in his veins in place of blood. He is a monster like no other.