New Pulp Delivers its own Occult Anti-Hero in Magee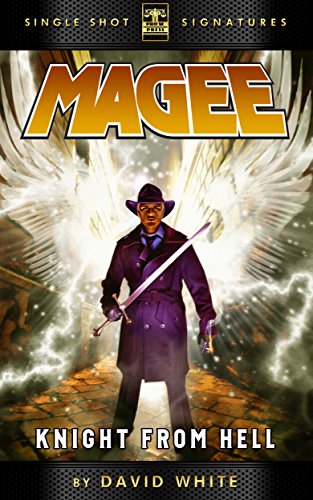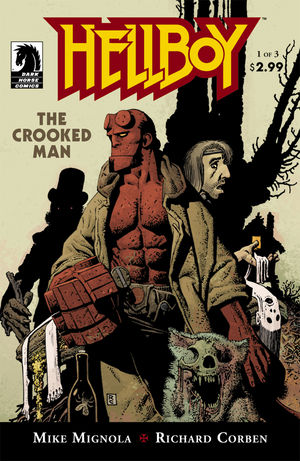 I'll come right out and admit I have mixed feelings about ebooks. I travel considerably for my day job and don't mind having portable versions of books I own for quick reference, but the idea of owning books that cannot be found in print editions on my shelves at home irks me. That said, I recognize the market for digital-only titles is steadily growing, particularly among small press publishers. This, of course, is having its impact on the "New Pulp" community. Witness Pro Se Press's decision earlier this year to discontinue their pulp magazine, Pro Se Presents and replace it with their Single Shot Signatures line of short stories available exclusively as ebooks.
My first sampling of the above is the newly published Magee, Volume One – "Knight from Hell" by David White. At first glance, I was struck by the apparent illustration of publisher Tommy Hancock on the cover, but on second glance I determined it was actually author David White wearing one of Tommy's trademark hats. Of course, I was wrong on both counts since the illustration actually depicts the anti-hero of the piece, Magee.
Magee, it transpires, is actually the fallen angel Malachi who was exiled from Heaven after a fight over a woman with the archangel Michael. We'll pause right here and note that David White is not a theologian and plays fast and loose with Christian tradition on such celestial matters. Following that disclaimer, we'll make mention of the fact that Michael likewise banished the archangel Lucifer from Heaven following a similar fight. It seems that God is an absentee deity in these proceedings as He has abandoned Heaven to putter around in the Garden of Eden for several thousand years now.