The Public Life of Sherlock Holmes: Another Radio Poirot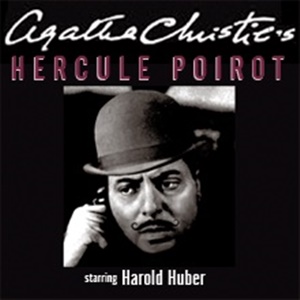 A few weeks ago, I wrote about John Moffatt's outstanding radio show, in which he played Agatha Christie's Hercule Poirot. I think it is, and will remain, unsurpassed. Today, we're going to go back and look at the first radio series starring the fussy little Belgian detective.
By 1944, there had been a few radio appearances featuring Poirot. Including a production by Orson Welles, starring Orson Welles, for Orson Welles' radio show. (It's all about Orson). I'll write about that one later. Sam Spade, Sherlock Holmes, Charlie Chan, Ellery Queen, Philip Marlowe, The Falcon: detectives were popular radio fare. And an American actor and entertainment entrepreneur by the name of Harold Huber, set out to add Agatha Christie's famous creation as a regular attraction of the airwaves.
Huber obtained the rights to Poirot for an American radio show. Agatha Christie's Poirot debuted on February 2, 1945, featuring a live introduction from Christie, across the sea. Except, after about thirty seconds of silence, the announcer for the Mutual Broadcasting System explained that atmospheric conditions prevented the connection. MBS did have the foresight to record a short-wave transmission from Christie earlier that day, and played that in place of her live appearance. Having Christie explain that Poirot was busy, so she would introduce the series, was a pretty neat move in those times LONG before cell phones and podcasts.