The Piracy Museum in Lanzarote, Canary Islands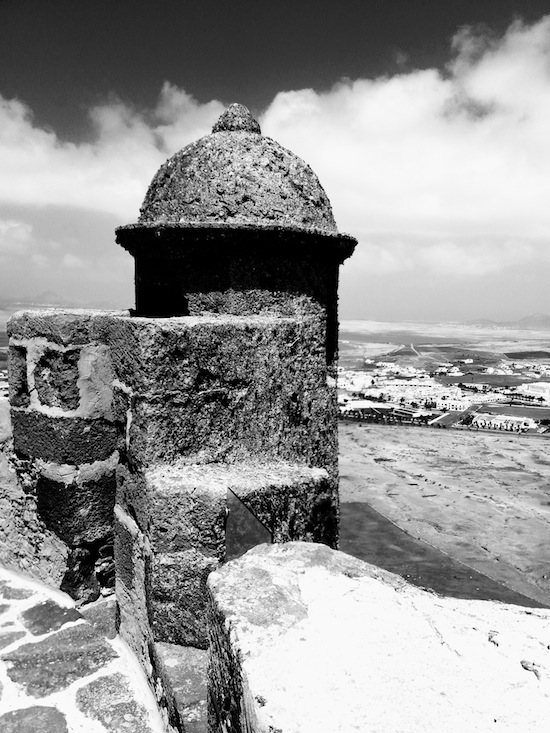 Last summer I went to visit some of my in-laws and the World's Coolest Nephew in Lanzarote in the Canary Islands, and disappointed our dear editor John O'Neill by missing the Piracy Museum.
Well, I just got back from another trip to Lanzarote, and this time I made it there! The Piracy Museum is housed in the 15th century Castillo de Santa Barbara and is a delightfully cheesy tourist trap. You get cardboard cutouts of pirates, a mock up of a ship complete with a cabin boy taking a dump, televisions playing old pirate movies, and of course a big Jolly Roger. You even get a bit of history.