The Golden Age of Science Fiction: Douglas Adams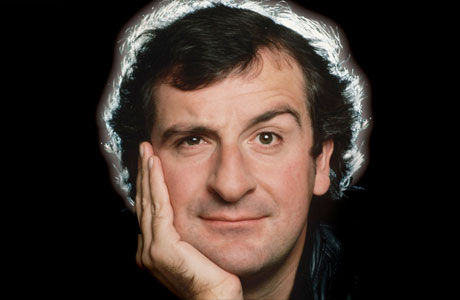 Pat Terry was an Australian fan who was born in the mid-1880 and died in 1970. The Sydney Science Fiction Foundation established an award in his name to recognize Humour in science fiction. The award was only presented 8 times over the course of 12 years, from 1970, when it was given to John Sladek for Mechasm until 1982, when it was presented to Randall Garrett. Despite being an Australian Award, in 1971 and 1980, the award was presented at the Worldcon, which happened to be in Boston both of those years. The 1980 award, for work done in 1979, was presented to Douglas Adams for The Hitchhiker's Guide to the Galaxy and was accepted on his behalf by Chris Priest at Noreascon II.
Douglas Adams was born on March 11, 1952. He attended Cambridge, where he formed a comedy troupe called Adams-Smith-Adams with Will Adams and Martin Smith before becoming a member of the Footlights. His work with Footlights brought him to the attention of Graham Chapman, and the two wrote a few sketches together, with Adams being one of only two non-Pythons to receive a writing credit on Monty Python's Flying Circus. Adams would also later contribute to Chapman A Liar's Autobiography.
I first became aware of Douglas Adams in the late 1970s when I received recordings of The Hitchhiker's Guide to the Galaxy radio show sometime between the first series and the second series, before the publication of the first book based on them. By that time, of course, I had already seen some of his work on Monty Python's Flying Circus.