Bumper Year for Buried Treasure in Britain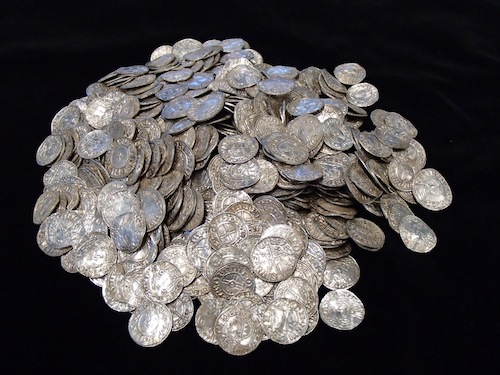 The British have been pretty lucky these past few years. According to the British Museum, numerous treasures have been uncovered by metal detectorists and accidentally by workmen.
One of the most impressive is the Anglo-Saxon coin hoard from Lenborough, Buckinghamshire, found in December of last year, and which the British Museum has just announced it has acquired. Around 5,200 Anglo-Saxon silver pennies, and two cut half pennies, of kings Æthelred II (r.978-1016) and Cnut (r.1016-35), were found wrapped within a lead sheet. The hoard was discovered on a metal-detecting rally, and recovered under the guidance of the local Finds Liaison Officer. The hoard contains coins from more than forty different mints around England, and provides a rare source of information on the circulation of coinage at the time the hoard was buried.