Old School Steampunk: Reading The Steam Man of the Plains (1883)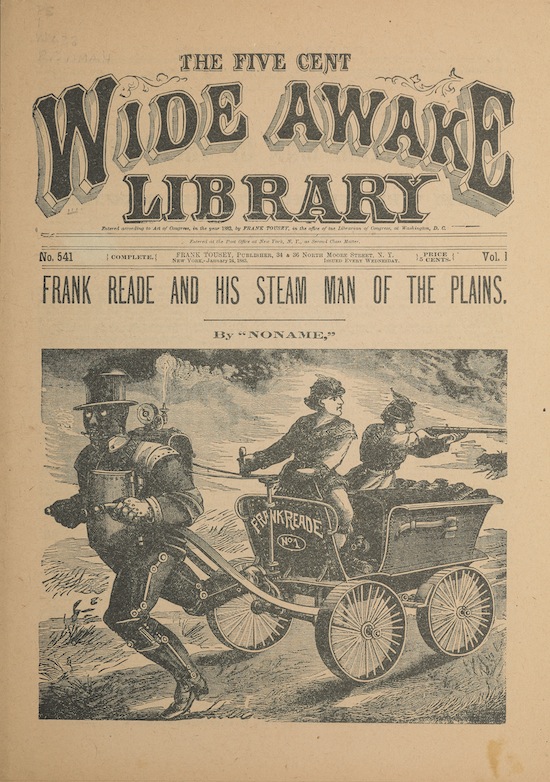 In the days before television, movies, or even pulp magazines, readers who wanted exciting fantastic fare read dime novels. This style of popular literature lasted from about 1860 to 1930, before the pulps finally killed them off. In those 70 years, countless series and titles were published — mysteries, Westerns, historical dramas, romances, and even steampunk.
Yes, steampunk goes right back to the age of steam. I recently read one of the most popular titles, the 1883 edition of The Steam Man of the Plains, published by the Five Cent Wide-Awake Library, a series directed specifically at adolescent boys. You can read it online at Northern Illinois University's excellent online collection of dime novels.
Warning: spoilers follow!