The Shadow of Fu Manchu Falls Upon Me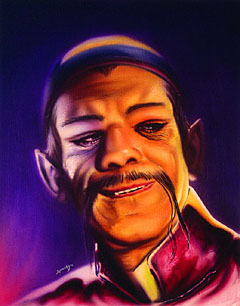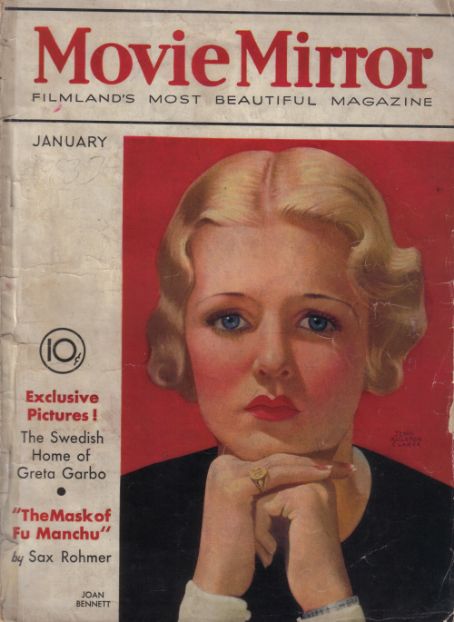 Without Fu Manchu in my life, I would never have started down the path of penning these articles. One thing I was certain of was that there were no more surprises. I had found every official appearance of Sax Rohmer's master villain and would, in due course, cover all of them in this blog eventually. So it seems appropriate that in this the year that marks the centennial of the first Fu Manchu novel, my 200th article covers a hitherto unknown official piece of Fu Manchu history.
A few weeks ago, I attended Classicon in Michigan and convention organizer, Ray Walsh handed me the January 1933 issue of Movie Mirror with Joan Bennet on the cover. The second feature was The Mask of Fu Manchu by Sax Rohmer. I suspected it was an excerpt from or serialization of the book I was unaware of and found it intriguing that it had eluded both Bob Briney and Larry Knapp, the two foremost Rohmer scholars who have done a phenomenal job of compiling bibliographical information on the author.What the issue actually contained was something far more valuable: an 11-page "fictionization" of the 1932 MGM film starring Boris Karloff and Myrna Loy, fully illustrated with stills from the movie, some of which were quite rare. The adaptation was credited to Constance Brighton, an author I have found no other information concerning which made me suspect the name was a pseudonym.