The Season of Gaming: Star Trek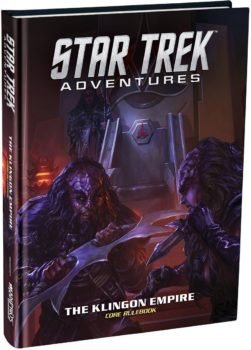 There has been something of a Star Trek television renaissance in recent years. Ranging from the all-too-near future (first contact with the Vulcans is slated to take place in 2063, after all) to the far distant future, the ever-growing setting provides ample fodder not only for new episodes and storylines, but for gamers who want to experience the universe by diving into the setting, there are a variety of different games that offer different levels of engagement with the themes of the show. And ones which, if you're looking for a game to play while in lockdown with family over the holidays, might do the trick … particularly if your family consists of Trek fans.
One of the more curious Star Trek games I've run across was the Ferengi-themed sales game Star Trek: Galactic Enterprises, a card game where you spend bars of gold-pressed latinum in an effort to corner the market on a given product. There are of course the various games that are just re-skins of existing games that incorporate elements from the setting, like Star Trek Monopoly, various editions of Star Trek Fluxx, Star Trek Risk, and even Star Trek Catan.
But beyond those games, there are some which delve much more deeply into the concepts, alien species, and lore of the Star Trek universe to provide a more immersive gaming experience, boldly going where no game has gone before.
…