Talking Tolkien: Religious Themes in Lord of the Rings – Joe Bonadonna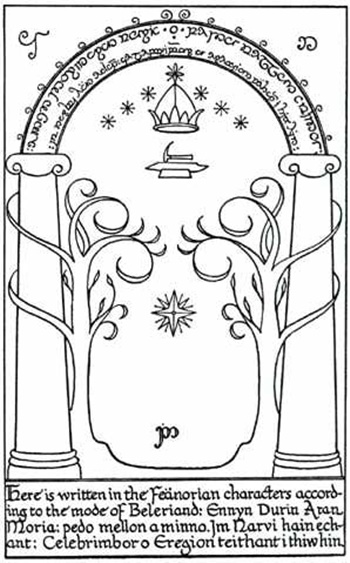 Talking Tolkien is back and it's Black Gater Joe Bonadonna, musing on religious themes in Lord of the Rings. Since Tolkien set out to compose a mythology for England, and was himself a devout Catholic, it's no surprise that the topic of religion is certainly relevant to his work. Take it away, Joe…
First, I want to say that I am most definitely not an expert on Tolkien's writings and his history of Middle-earth. Certainly, the myriad fans of Tolkien's work will be familiar with the ideas and concepts that are laid out in this article. Most of what I set down here will be obvious to Tolkien fans and aficionados. I'm not really adding anything new here; this is just an exploration of themes I've always found interesting, and whenever I find myself in a discussion with other fans of Lord of the Rings, I always find myself bringing up the topic of religious ideas in the books, and the fact that there are no churches or other holy places. (It can be argued that all Middle-earth — every forest, every river, every mountain, every pasture is sacred, I suppose.)
Why aren't there any priests, nuns or priestesses in The Hobbit and Lord of the Rings? Do Hobbits go to church? Do Elves worship at a temple? Do dwarves belong to a mosque or synagogue? Do they all pray to Eru/Ilúvatar? And where do they go to pray? A special house of worship or is anywhere they pray become a sacred place?
Those are some of the questions I inevitably ask.
Since first reading The Hobbit in 1968, I've read it only one other time; I've read Lord of the Rings three times, but have only read The Silmarillion once. When The Children of Hurin was first published, I read that. I am pretty unfamiliar with the professor's other works, however. My sources used in research for this article are: Ruth S. Noel's The Mythology of Middle-Earth, Robert Foster's The Complete Guide to Middle-Earth, Paul H. Kocher's Master of Middle-Earth, William Ready's Understanding Tolkien, Humphrey Carpenter's Tolkien: The Complete Biography, as well as The Hobbit, The Return of the King, and The Silmarillion.